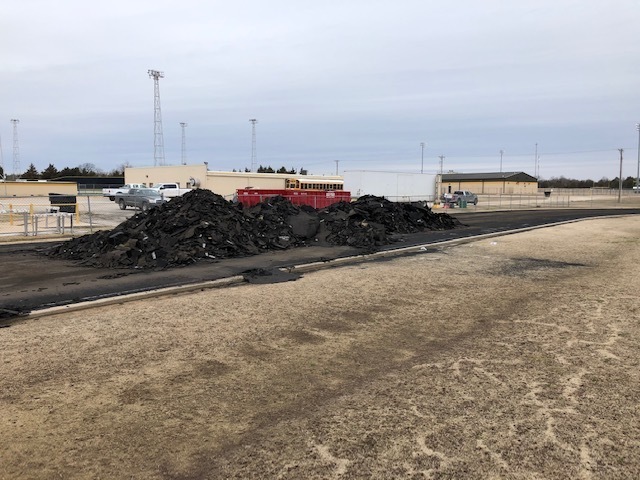 Track resurface project underway
LW
Friday, February 14, 2020
Taxpayers of Pottawatomie county will see another school improvement project completed in just a few weeks as the running track at Tecumseh High School gets a facelift.

A scraping and removal of the old surface began on February 10 and a new surface, complete with custom striping is being done by Pro Track and Tennis Company out of Omaha, Nebraska which was awarded the bid. The project supervisor has guaranteed the six step resurfacing job will be finished and ready for runners by the first week of March, weather permitting.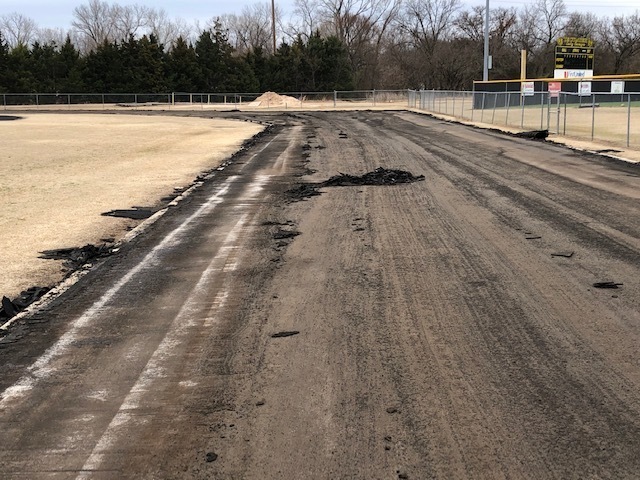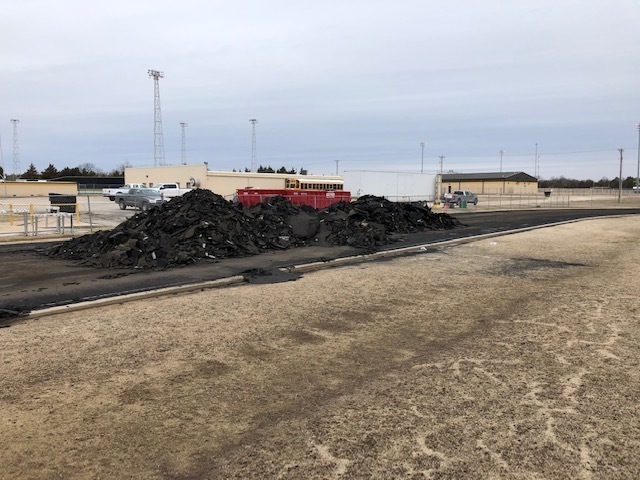 The old track was showing extreme wear and had numerous cracks in the surface making it a hazard for student athletes. "We want to make sure that all of our athletes have the safest environment possible for competing and practicing. Of course, maintaining our athletic facilities comes at a high cost and these improvements wouldn't be possible without the generous people of Pottawatomie county," said TPS Superintendent Tom Wilsie.
"Track improvements will run $178,000 and are being paid for with the Half Cent Sales Tax for Education. It is another example of how our schools benefit when our patrons shop at home. We are extremely grateful for another school improvement," Wilsie added.