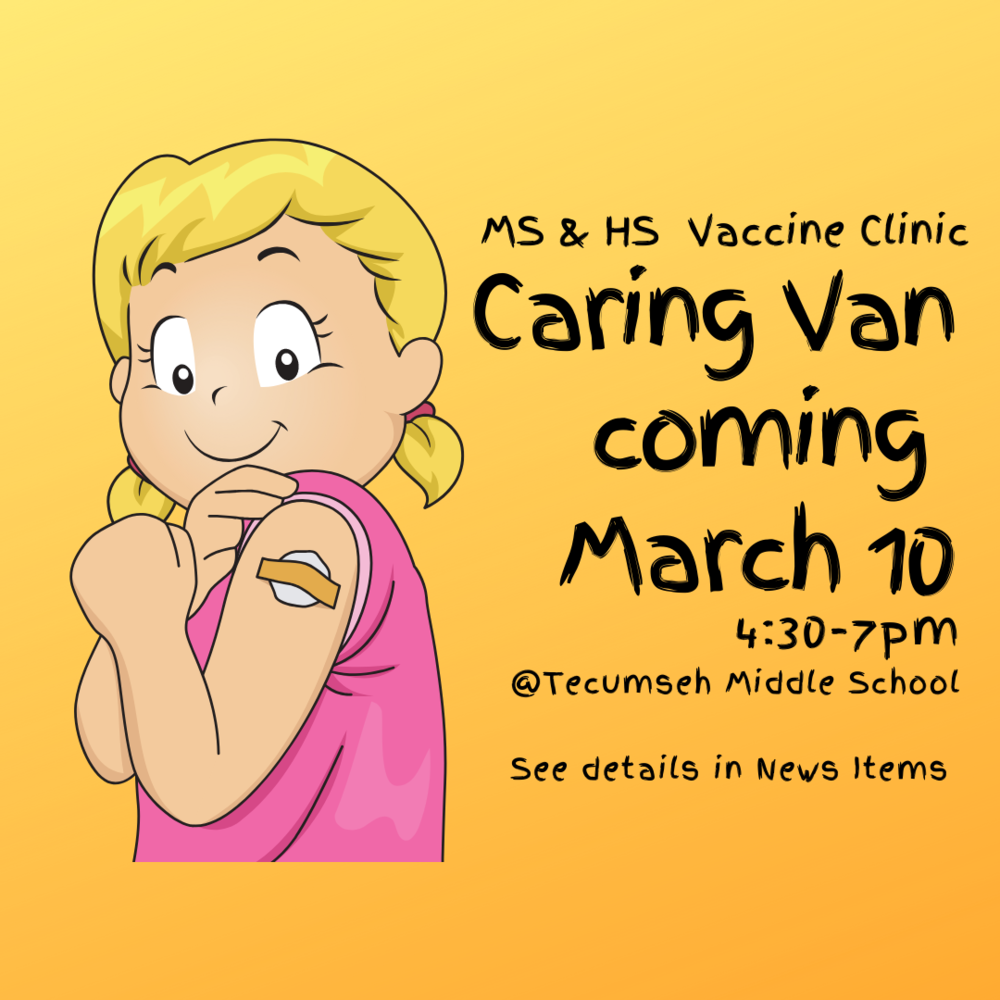 School vaccines offered
LW
Monday, February 24, 2020
Parents of middle school and high school students needing to update Tdap and meningococcal vaccines for their children will be able to do that on March 10 at Tecumseh Middle School when the Caring Van will be open from 4:30-7pm.

According to Lindsey Phelps R.N., TPS school nurse seventh grade students often need a booster for Tdap and many state colleges now require the menigococcal vaccines for graduating high school seniors for admittance to college.
Parents must be present for these vaccines and no appointment is necessary. Private insurance, SoonerCare and uninsured students will be served. Please bring an insurance ID card if insured.
The van will be located in the parking lot of Tecumseh Middle School at 315 W. Park. For further information you can contact Phelps at (405) 598-5500 ext 3.