Savage Tennis gets some help
LW
Tuesday, October 02, 2018
Sophomores in Basic Leadership class donated some volunteer hours to the tennis program by refurbishing facility picnic tables last week. Wearing protective gloves and lots of plastic covering the students coated tables with weatherproofing stain to help them withstand the upcoming winter season.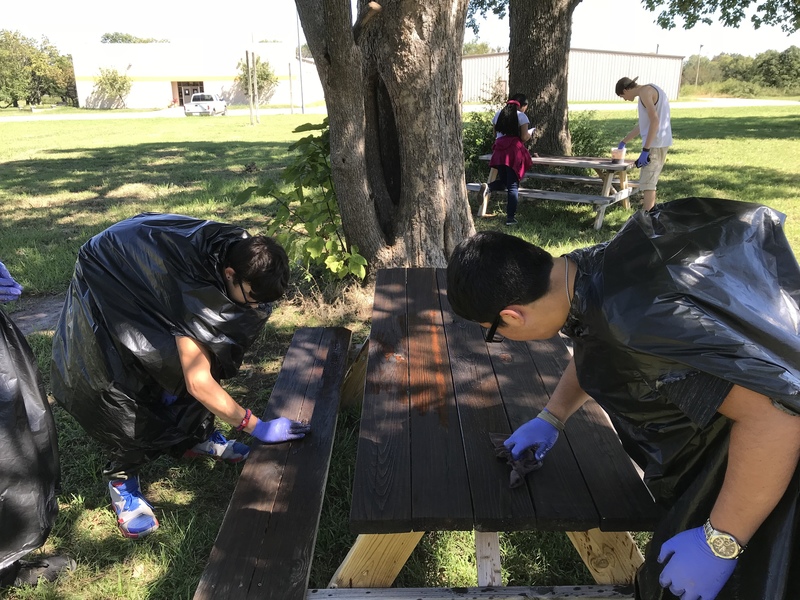 "These tables got a lot of use at last spring's tournaments so we want them to last a good long time," said Savage Head Coach Jennifer McKnight. The Basic Leadership class is in its second year and designed to locate sophomores at THS who exhibit the potential to be great school leaders as they mature and then giving them a head start on serving others. Few sophomores have driver's licenses which are very important for Jr - Sr Leadership assignments so the entry level class allows some non driving students in the lower grades the opportunity to serve their home campus by completing service projects during class time.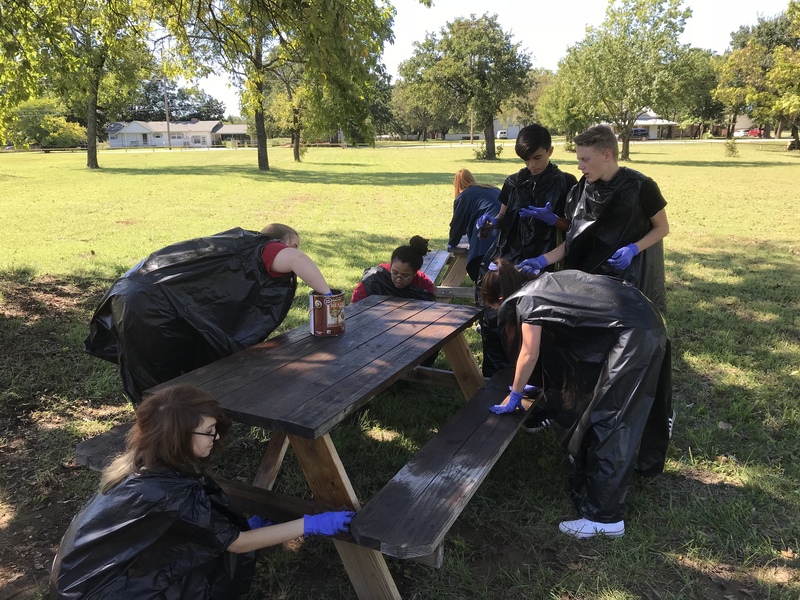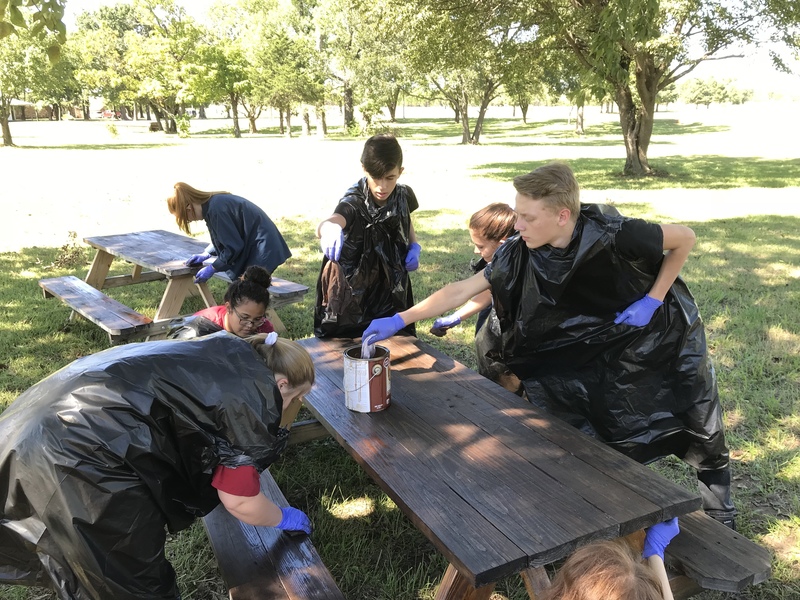 The tables are just one of the improvements going on at the tennis courts. Last year a new storage facility and coaches meeting room with on site concession stand capabilities was built as a combined effort of fundraising and district donations. Long range plans include raising money to build on site dressing rooms and restrooms.