Class of 2019 graduates May 21
LW
Monday, May 13, 2019
Tecumseh High School Class of 2019 graduates will be awarded diplomas at Firelake Arena on Tuesday, May 21 in ceremonies that begin at 7 pm.
Graduates, family members and guests will be welcomed by senior class president, Caleb Kelsey. Kelsey is involved in numerous campus organizations including National Honor Society to which he serves as chapter president and THS Student Council where he is also council president. Kelsey was a four year varsity member of the football and baseball teams at THS. He was most recently named the Shawnee News Star/Patriot Auto Group Student of the Year. Kelsey will attend the University of Central Oklahoma in the fall. His parents are Mike and Tonya Kelsey.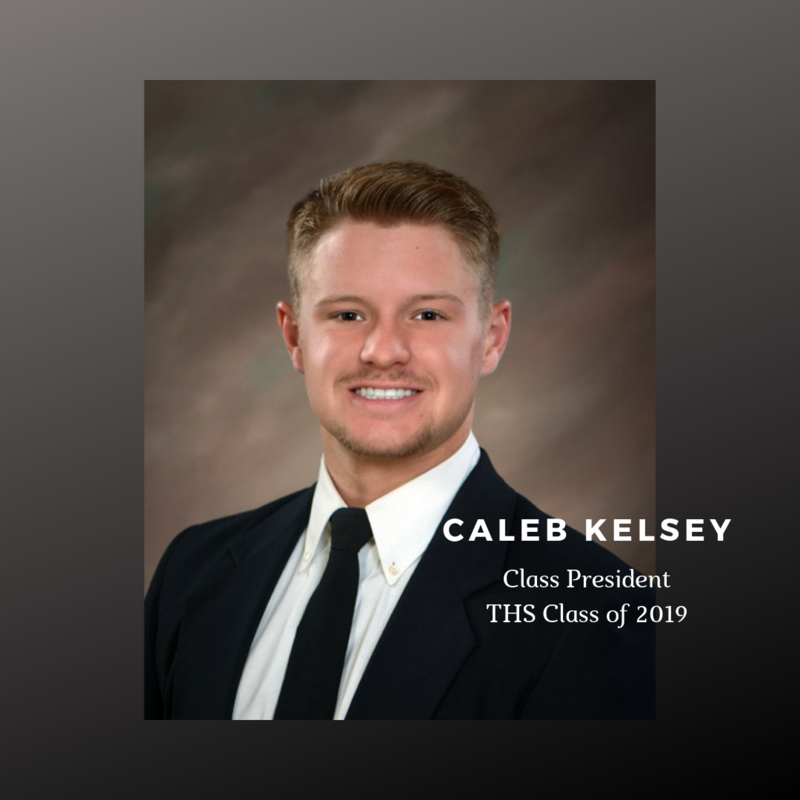 Sydney McClaskey is the valedictorian for the Class of 2019. She finished her high school career with a 4.28 weighted GPA and will attend Seminole State College and then the University of Oklahoma. She hopes to become an interventional cardiologist.
Sydney was a varsity cheerleader, a THS Student Council class representative, and a Link Crew member. She was also in BETA Club, a member of the State Superintendent's Student Advisory Board, BancFirst Student Board and First National Bank Student Advisory Board.
She was recently named a STEM Student Scholar. She was awarded the President''s Leadership Scholarship at Seminole State College.
Sydney's parents are Gary and Christy McClaskey.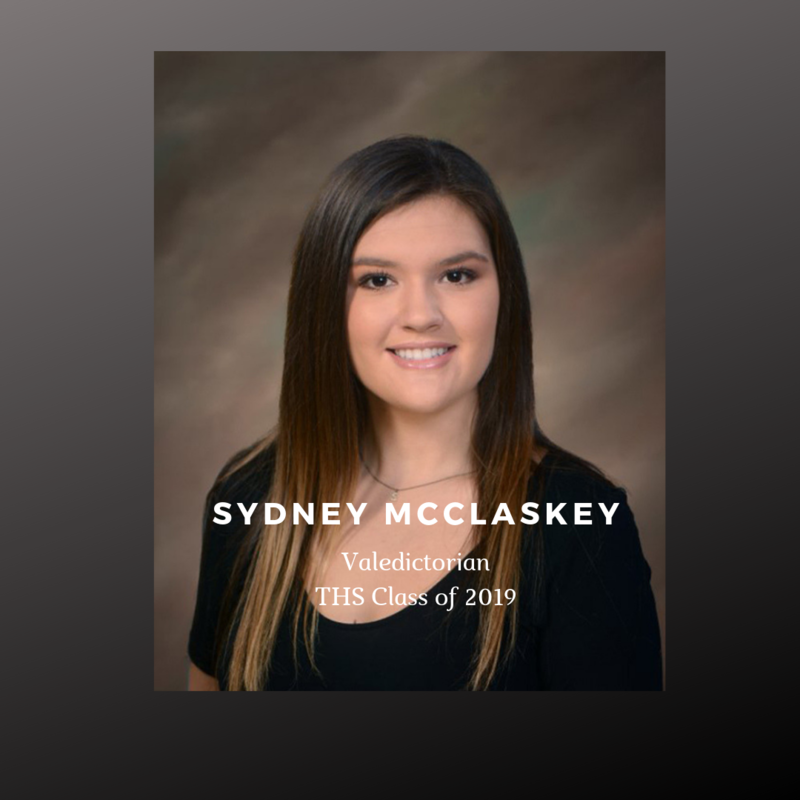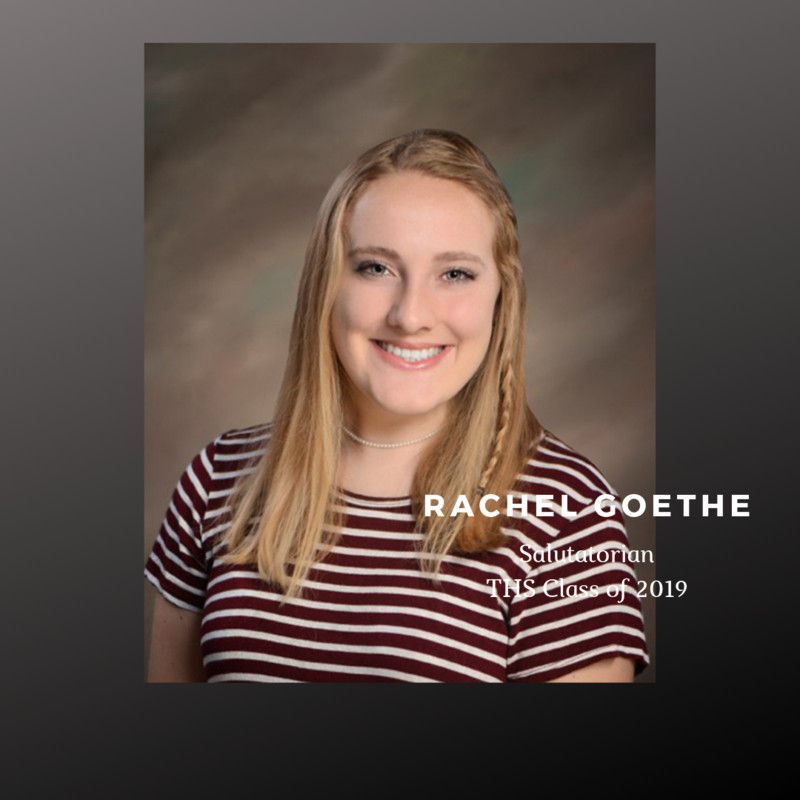 Salutatorian for the Class of 2019 will be Rachel Goethe and her parents are Ernie and Ruby Goethe.
Rachel's GPA is 4.13 weighted. She was a member of THS Student Council, National Honor Society and BETA Club. She was also a Relay for Life team captain and a member of the Bancfirst Student Advisory Board.
She is a past Student of the Month and a four year member of the varsity tennis team. She was a state tournament qualifier in 2018 and a Shawnee News Star All Star Prep finalist her senior year.
Rachel earned the Academic Opportunity Scholarship from Oklahoma State University where she will be a student in the fall of 2019. She hopes to major in physiology and pre-med and wants to eventually become an OB/GYN.
Guests attending graduation ceremonies must have an admission ticket to enter the arena.