Slime a Teacher!!!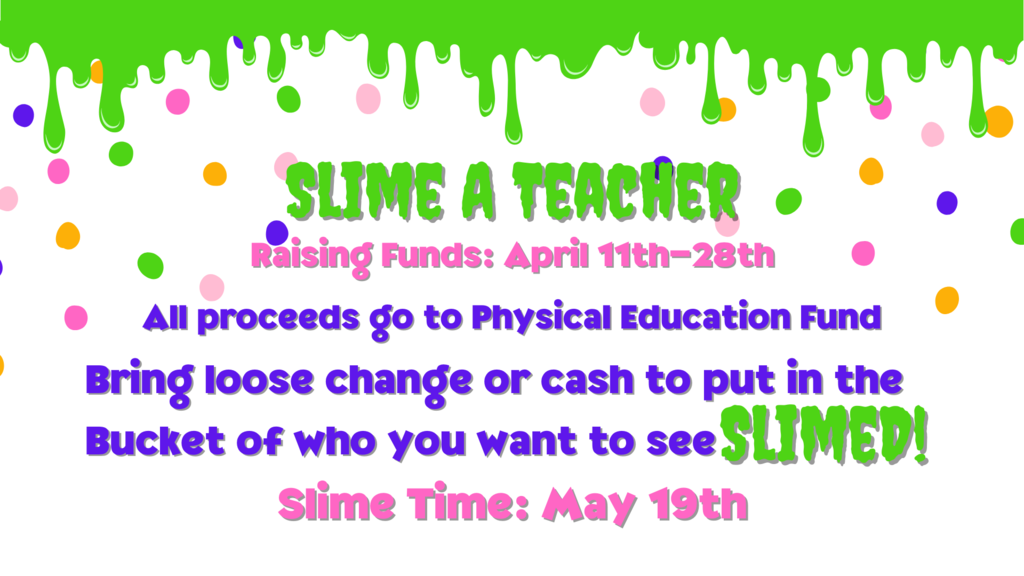 Tecumseh student's artwork is on display through Slick Humphrey Park! We encourage everyone to go and take a look at these amazing pieces. The art work will be available for viewing until May 15.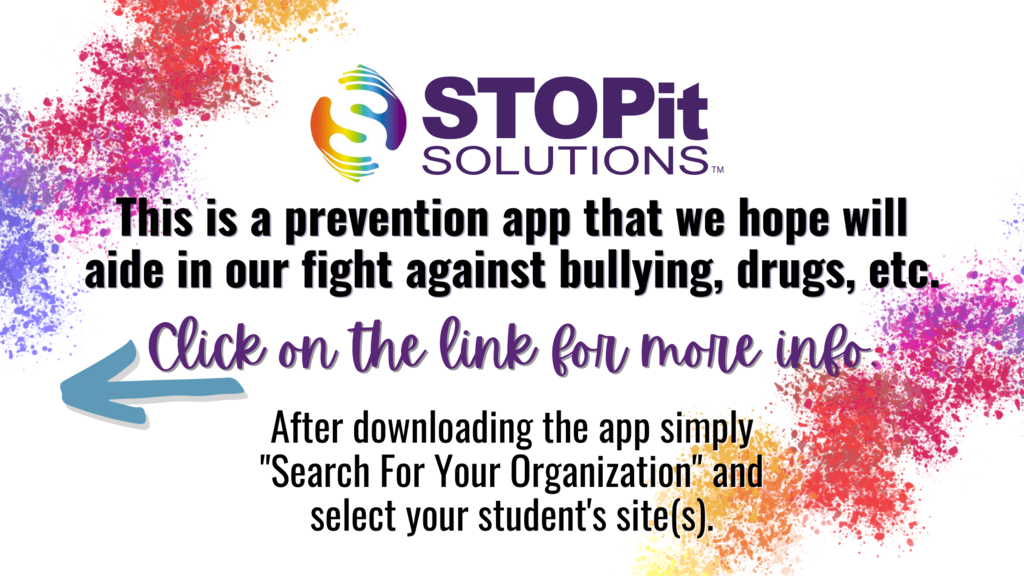 NO SCHOOL 3/11! Spring Break will be 3/14-3/18!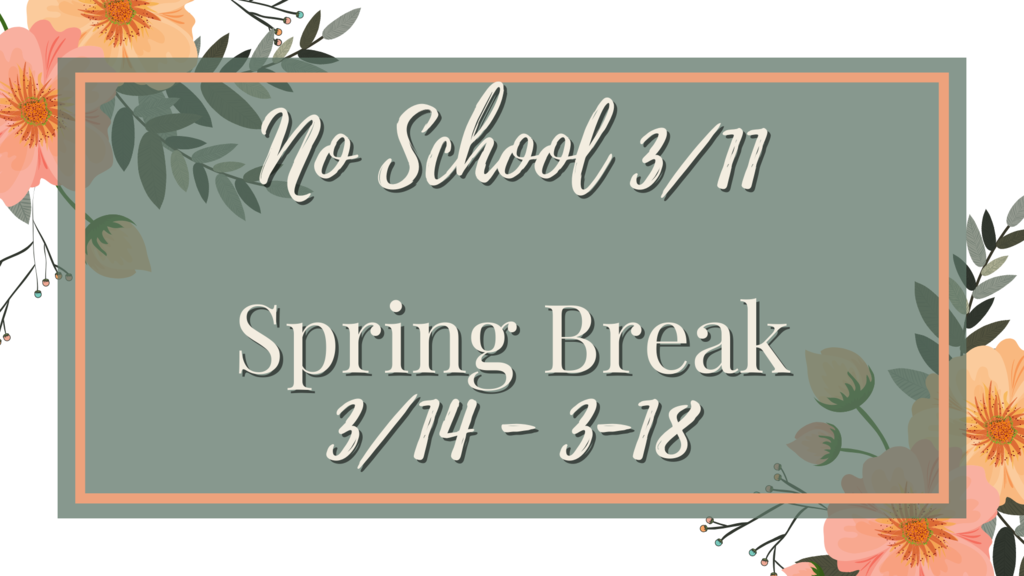 Parent Conference is here! Tuesday, 8th & Thursday 10th.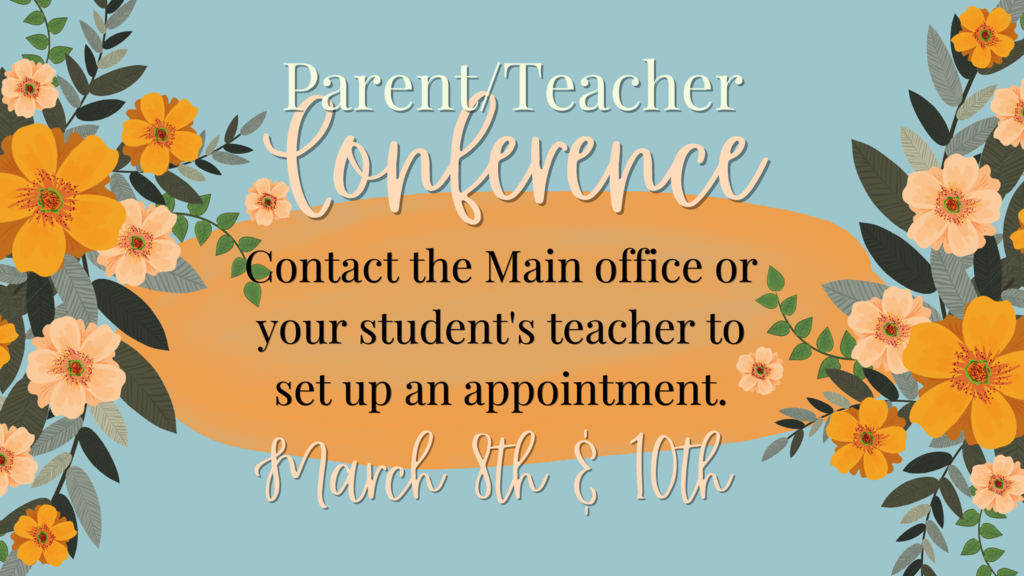 Snack Shack on March 4th!!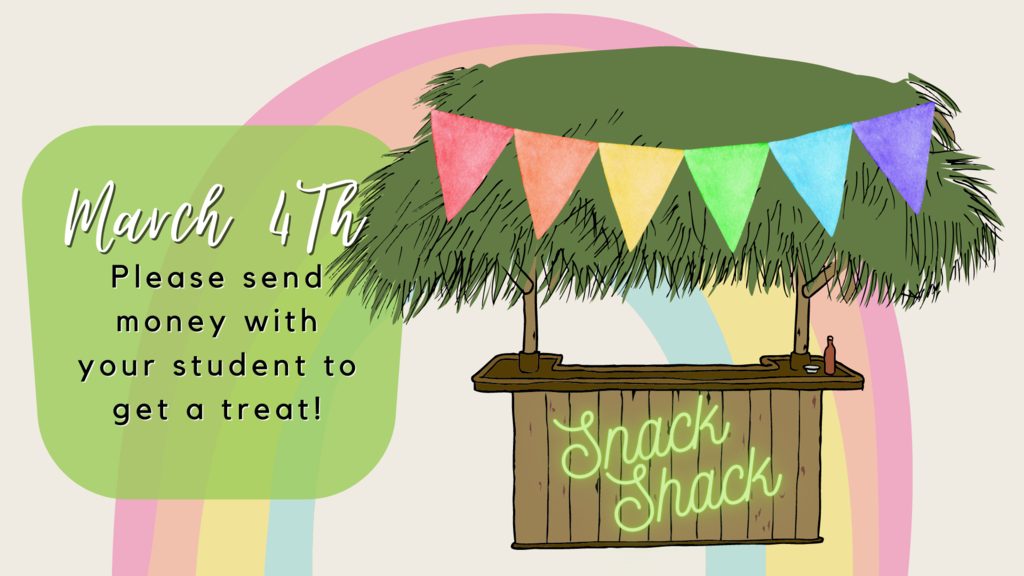 DEADLINE AHEAD!!! Yearbook orders must in by March 1st! There will be NO EXTRAS ordered.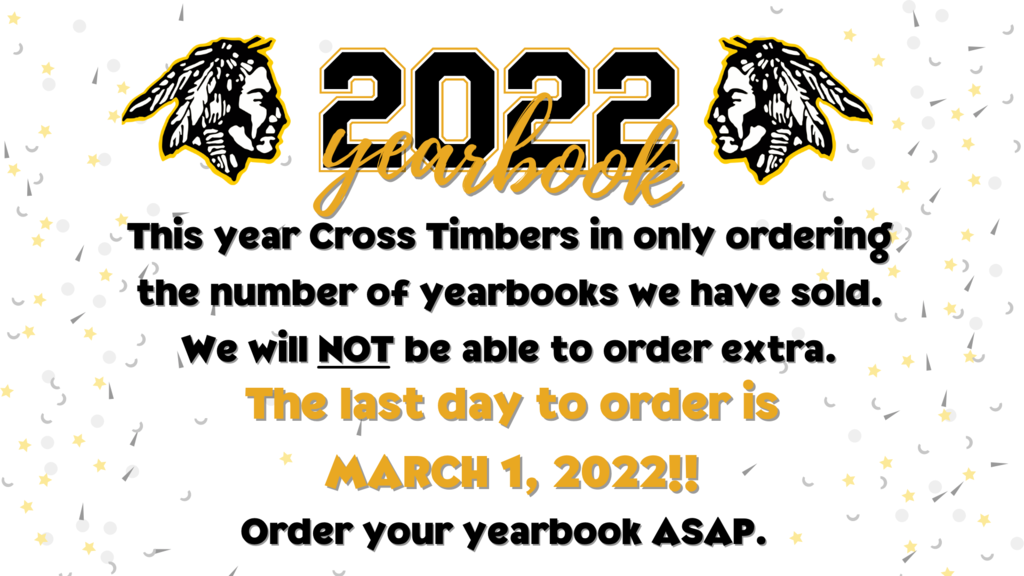 Snow day for 2/25. Your student does not have to log on, but can use the time to catch up on school work if needed.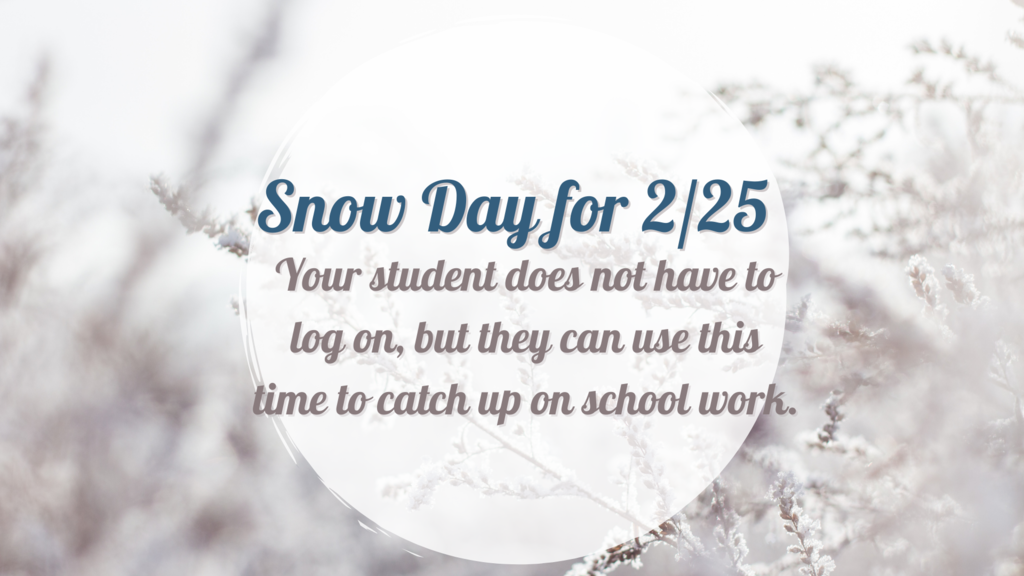 Continued Distance Learning for TPS campuses.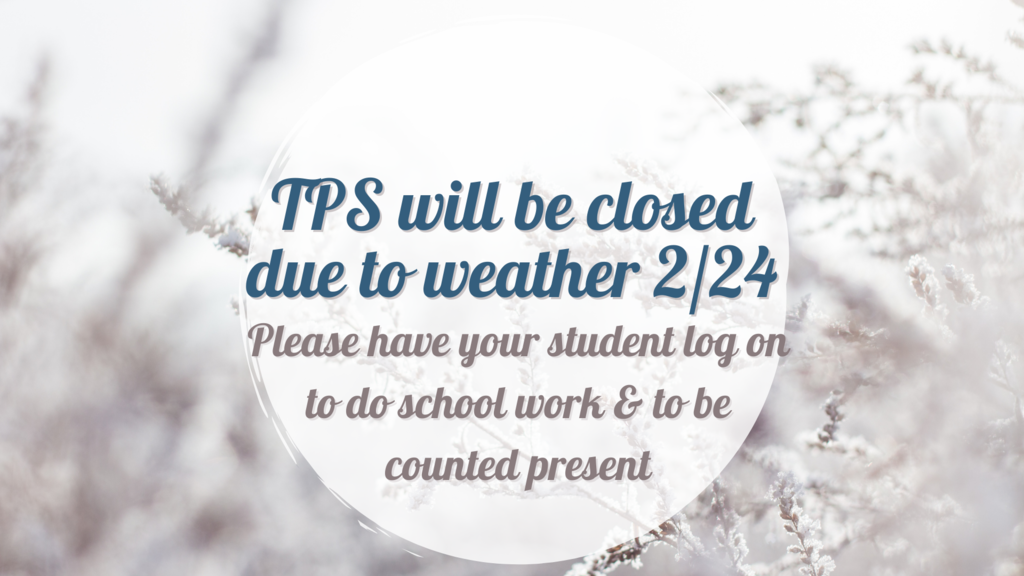 TPS campuses will be closed 2/23 due to weather. Students still need to log on to do school work and to be counted present.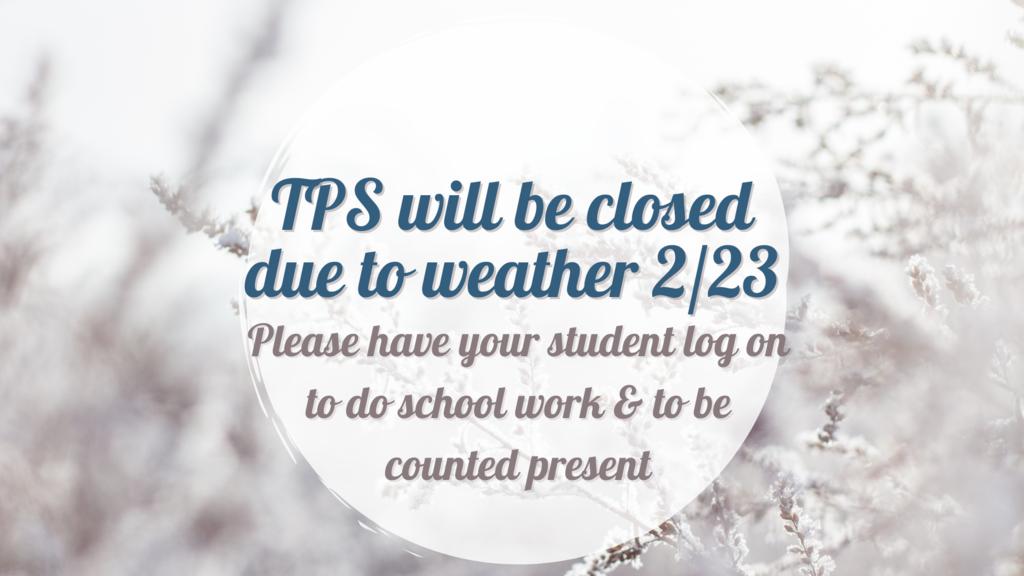 Personality, Class and Honor Choir Pictures happening on Feb. 18th!

We wanted to make sure you are aware that Cross Timbers will be having class parties on Friday for Valentine's Day. In case you plan on having items delivered to your student, please keep the following in mind: ▪️Gifts will not be delivered until right before dismissal. ▪️Include your child's name and their teacher's name on any gifts. ▪️If a gift includes a balloon, please plan to pick your child up from school (inflated balloons are not allowed on the bus for safety reasons). Thank you for helping us make this Friday possible!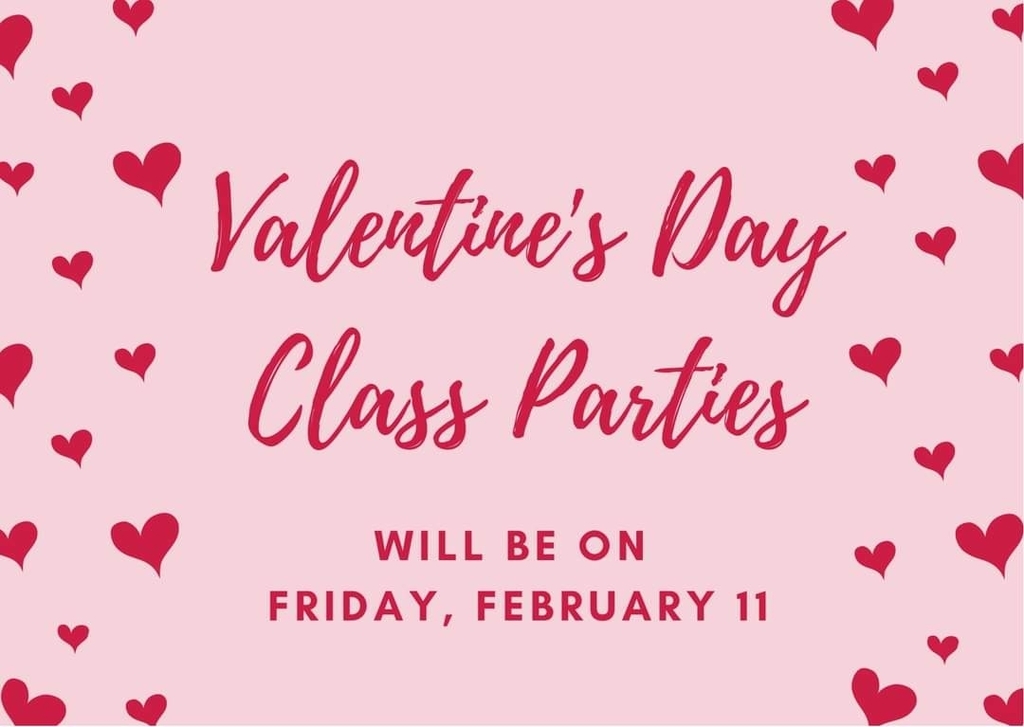 Feb 4th will be another snow day for TPS.

Due to weather TPS will be having another snow day on Feb. 3rd.

Snow Day Feb. 2nd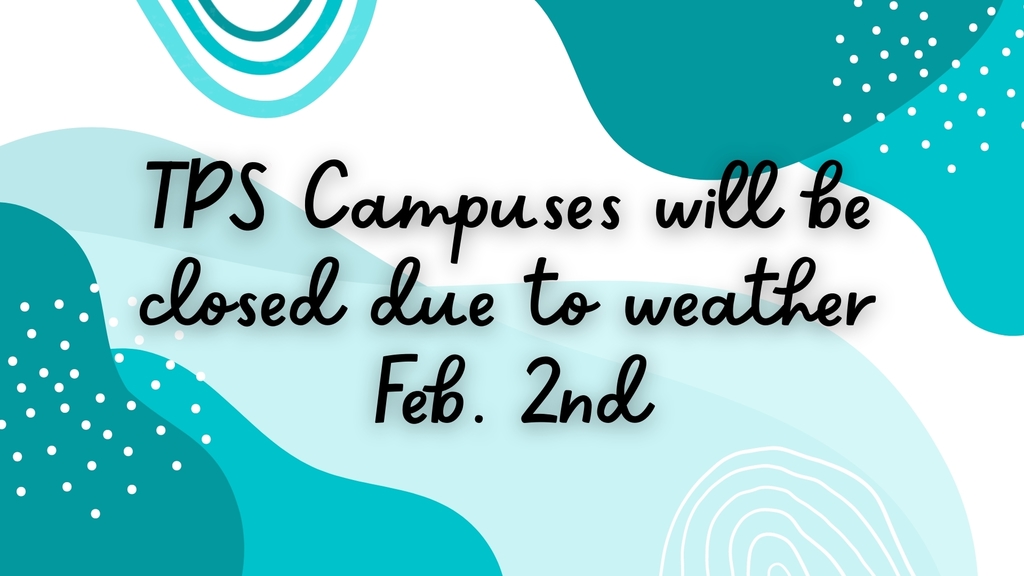 Yearbooks!! Don't forget to order yours! Call if you have any questions.

Buy a Crush for your Crush! $2/Crush. Cupid will deliver to the High School during 2nd and 3rd Hour on Feb. 14th. He will also deliver to any TPS Site on Feb. 14th. Please call the High School or contact Mrs. Spurgin for your order. Deadline to order in Feb. 10th. Proceeds go to THS FCCLA.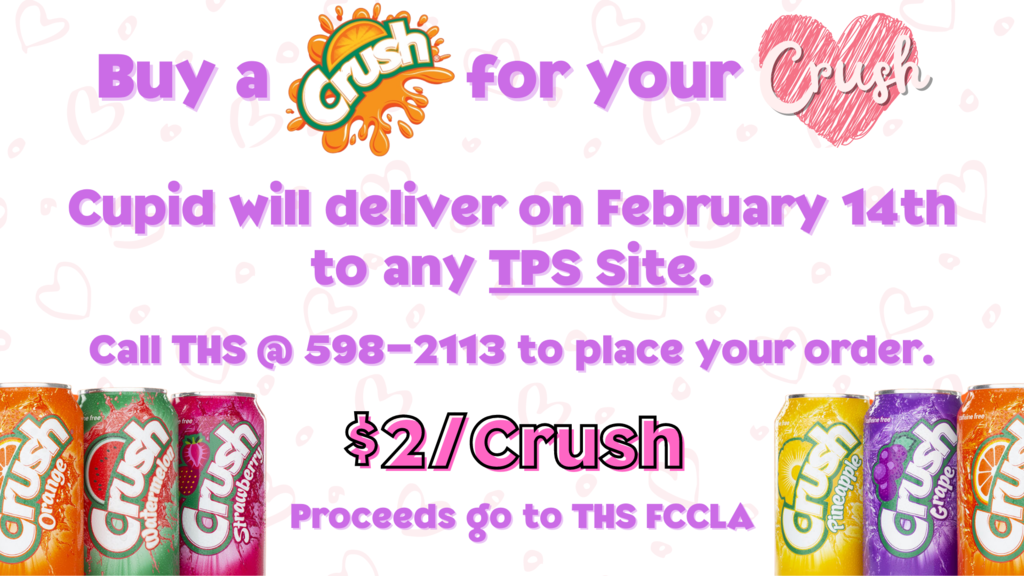 2-2-22 Join in on this special date by wearing tuts, ties, or mismatched tennis shoes to school!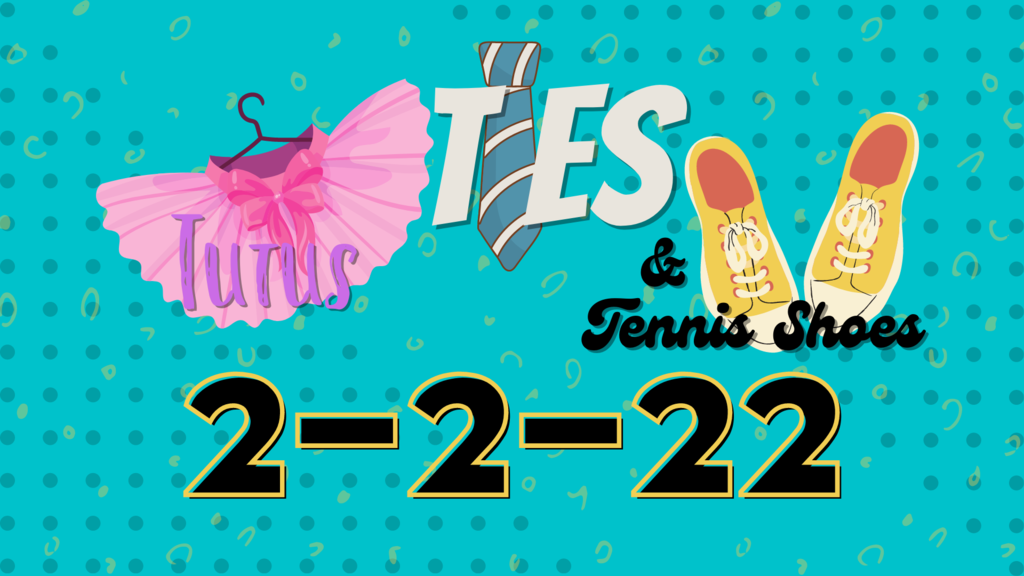 This Friday, Feb. 4th, the Snack Shack will be open for our students to purchase special treats! Don't forget to send money with your student.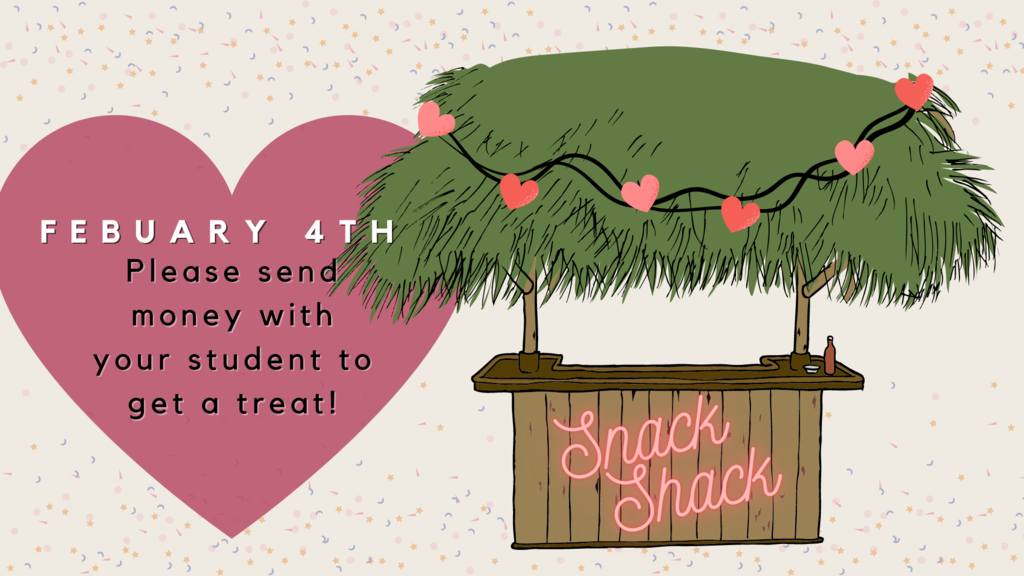 Telephone service is currently down district wide. Our provider is working to provide a solution. If you have specific needs please communicate through email or the remind app with your child's teacher or school site.