POSTPONED - Personality, Class and Honor Choir Pictures. They will happen on Feb. 18th!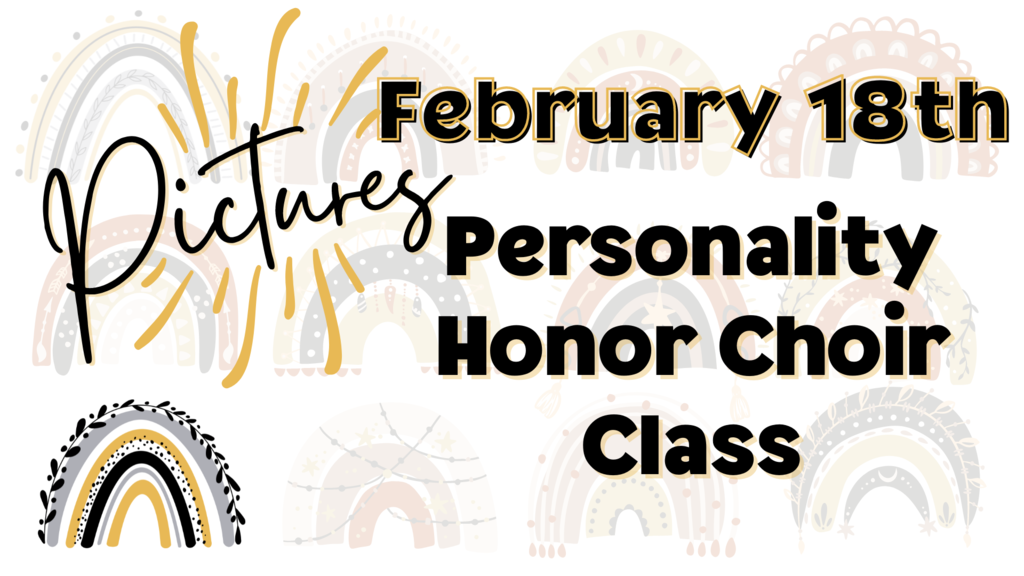 Sub Workshop this FRIDAY!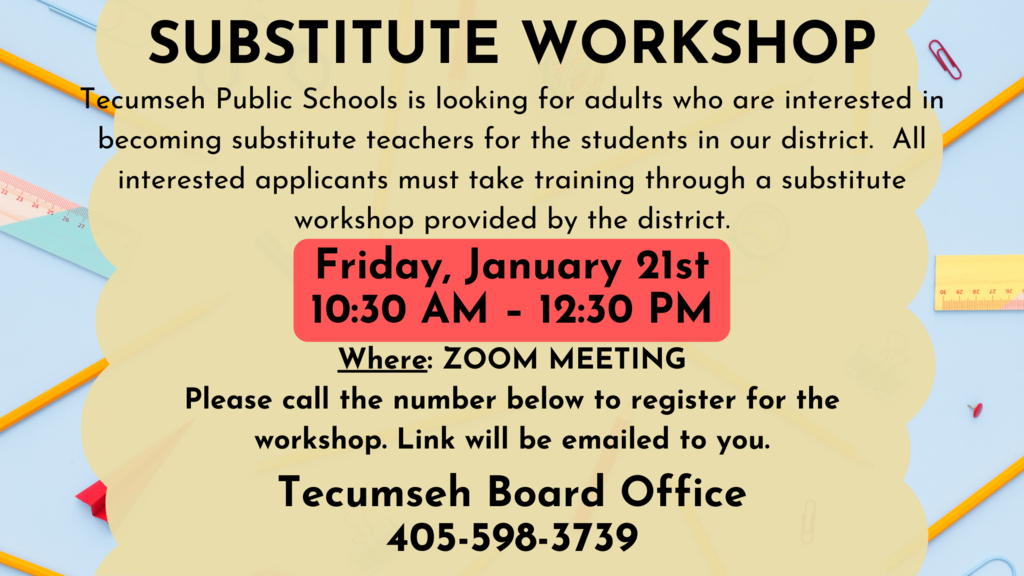 Good evening. Please see the letter in the link below with information about our district's plans for school for the remainder of the week. TECC, TMS, and THS will be open for in-person instruction. Barnard and Cross Timbers will remain in distance learning. Barnard and Cross Timbers students can pick up a grab-and-go lunch at the Cross Timbers cafeteria between 11 AM and 12:30 PM each day.

No School - Martin Luther King Day

All sites expect TECC will be distance learning on Tuesday. We hope to be back in person Wednesday.

Sub Workshop has been changed to a Zoom Meeting! You can still attend!! Just call the Board Office!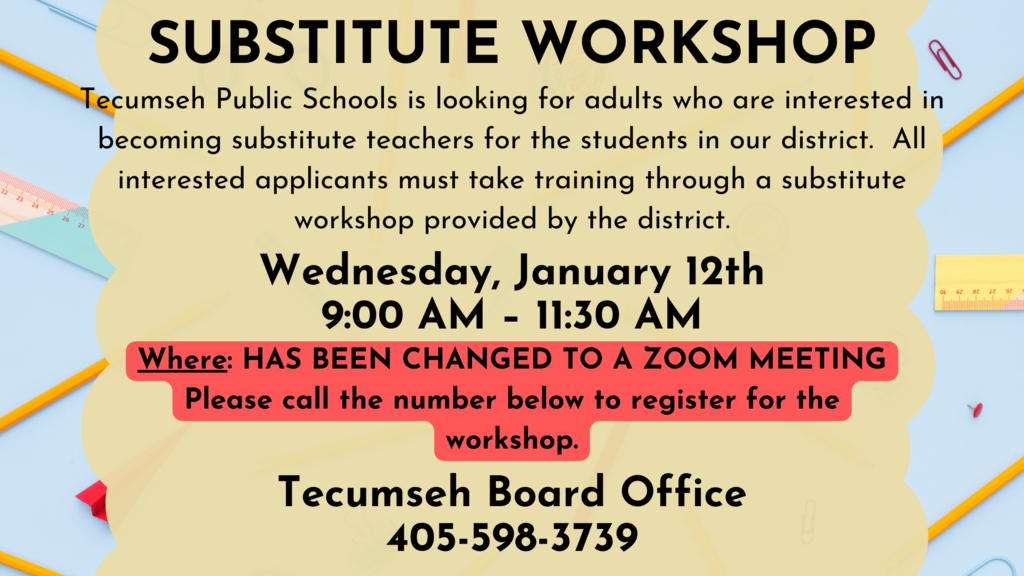 If there are any 4th or 5th grades interested in auditioning to be apart of this year spring musical at the Alumni Building contact Cheryl Blankenship at the Middle School. The Audition Workshop is TONIGHT from 5:30-8 and Auditions are Thursday from 4:30-8:30.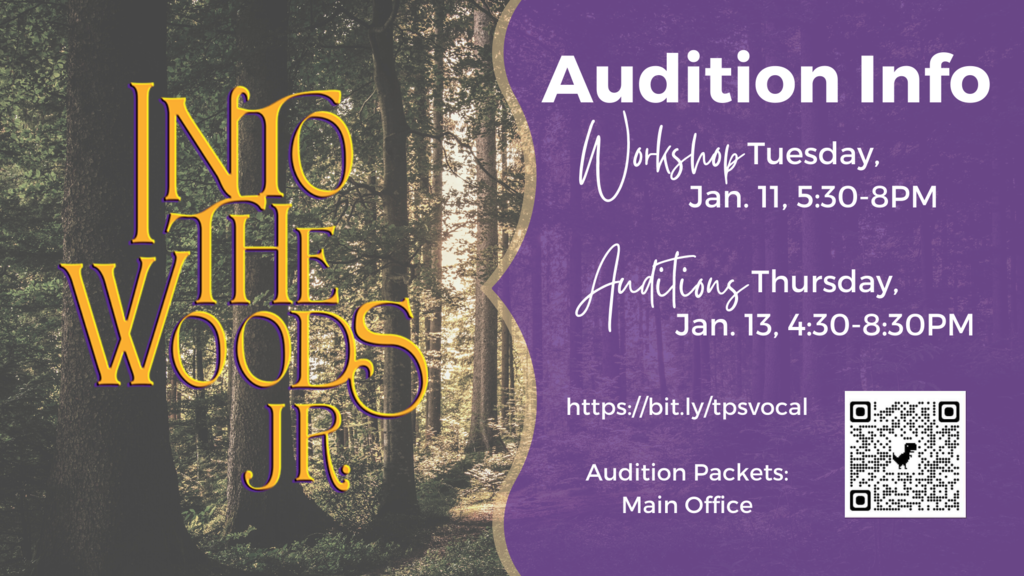 We will offer grab-n-go lunches for our Cross Timbers students this week from 11:00-12:00.

Cross Timbers will be virtual for the remainder of the week.

Report cards will be sent home January 11th

January 20th will be Personality Picture Day! Honor Choir and Class pictures will take place this day too!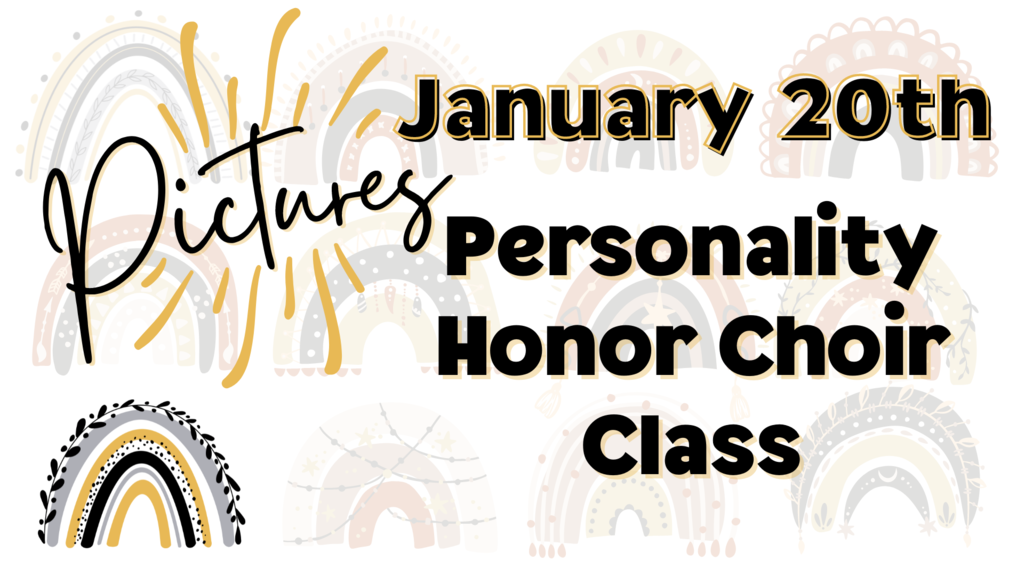 Just a reminder you only have one month to order a 2021-2022 Cross Timbers Yearbook. We will only be ordering what is pre-ordered. NO EXTRAS! Deadline has been extended to March 1st.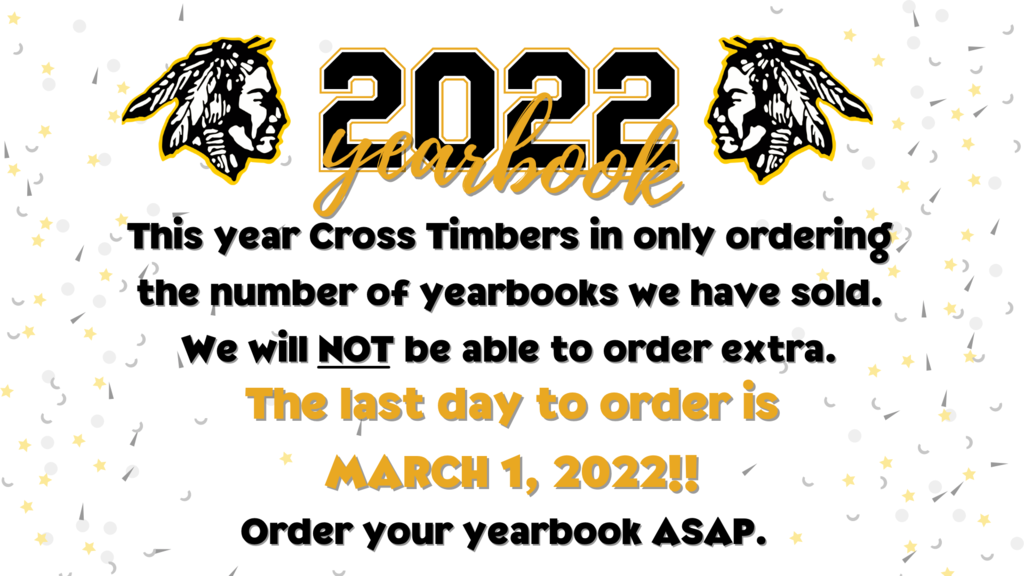 School resumes TOMORROW!!!

Snack Shack - December 3rd - Send money with your student to get a treat!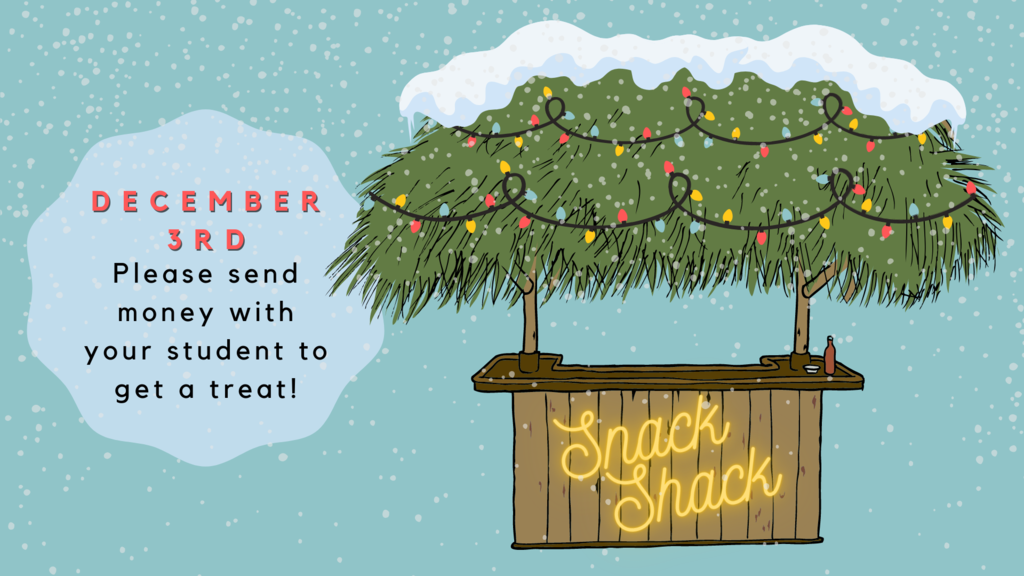 2022 YEARBOOKS! Call Cross Timbers for more details!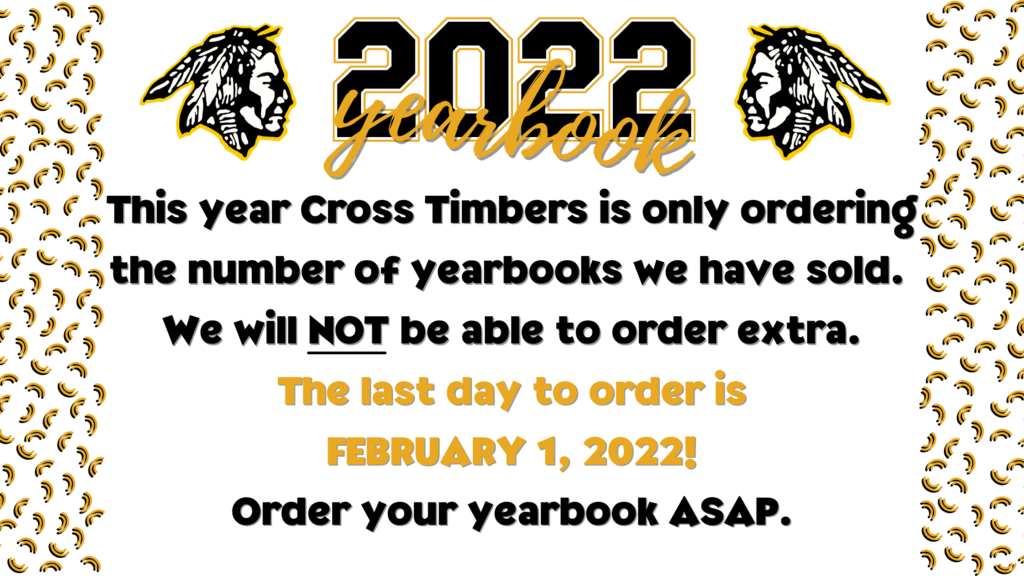 Red Ribbon Week - Oct. 25th - 29th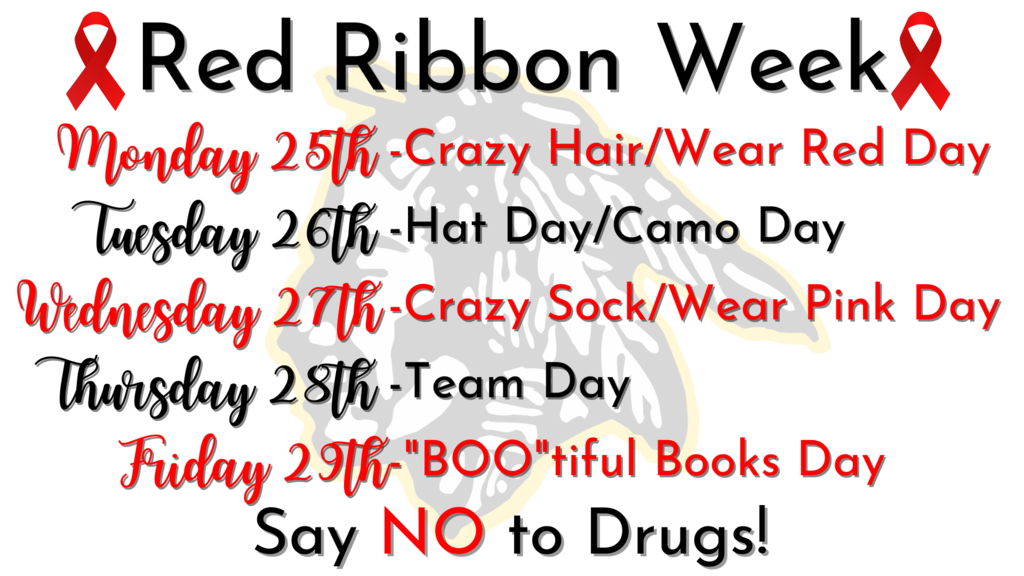 Picture Re-take Day - OCTOBER 21ST

Cross Timbers Parent/Teacher Conference: September 14th & 16th - APPOINTMENT ONLY. Please call 405-598-3771 to set up an appointment with your student's teacher.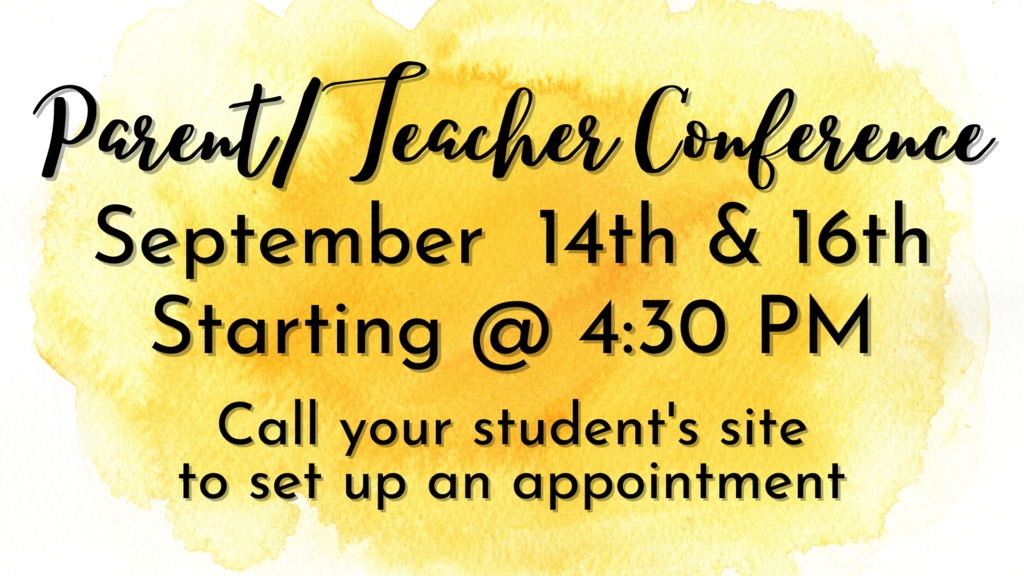 Attention parents of student athletes -- The Rank One athletic portal is open for you to access school sports paperwork. If your child will be a new athlete in our district you will need to set up an account, otherwise the same login from last year can be used for your child. Physicals will be Thursday, June 10 at Tecumseh High School. Click here to visit Rank Onehttps://tecumsehpublic.rankonesport.com/New/NewInstructionsPage.aspx

The Mobile Food Market is in Tecumseh today. The market will open from 2-4pm at 104 S. 4th St. Please bring a photo I.D. and a utility bill stub as proof of residence.