What a great day for a Kindergarten field trip to Cornerstone Ranch. We are going to have so much fun.

Attention parents who have children that ride bus #7 —We are running about 35-40 minutes late on getting your children home. Thank you for your patience!

Good luck Savage Pride Marching Band as you compete in the regional contest today. Bring home the win. You got this!

Thank you to everyone who came out to see our new early childhood education facility. It was a pleasure to show off this beautiful building. With the deepest of gratitude we thank the citizens of the Tecumseh school district for making this dream for our students come true!

We will be doing free hearing evaluations on Tuesday, October 9 for all Pre K and Kindergarten students. For questions regarding these free screenings please call the main office at 598-2967.

Everyone is invited to an Open House at Tecumseh Early Childhood Center Thursday, October 4 from 5 - 7 pm. Come see this beautiful building at 1406 N. 6th Street which was made possible by the generous property owners in the Tecumseh Public School District.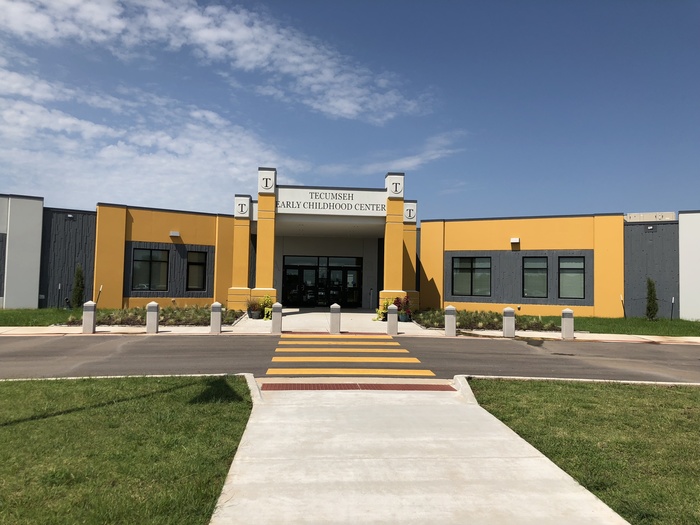 Time is running out to register for Cross Timbers Savage Color Fun (d) Run on October 14. The September 30 date guarantees a free runners gift pack, so hurry and register online via the story under the news section.

Don't forget that tomorrow is wear BROWN day.

It's almost time for Rise and Shine which is Friday, September 28. We have a terrific program planned for our TECC Lil' Savages because you are awesome kids!

Due to the weather forecast homecoming ceremonies have been moved to the Alumni Center and set for 5:45 pm. Admission is free but you will be able to buy game tickets at the door to provide for quick entry to the stadium following the ceremony.

Homecoming coronation ceremonies will be moved to the Alumni Center and will begin at 5:45 pm. Seating is limited. Game admission will be charged and you can pay at the door and then move immediately to the stadium for the game following the coronation.

Friday's pregame Jr. Class BBQ dinner will go on as planned in the Alumni Center 5-7 pm. Tickets for the meal are $5 each.

Lots of updates regarding football homecoming activities. Game time has been moved forward to 6:30 pm.

Weather for homecoming tomorrow night might be a BIG problem. Check the live feed regularly for updates.

Thursday night is McTeacher Night at McDonald's of Tecumseh. Support your Tecumseh Early Childhood Center by purchasing food at your local chain location.

Coronation for THS homecoming will begin at 6:55 pm on Friday, September 21.

Don't forget that Wednesday is wear purple day.

Hey football fans don't forget that tonight's game with Bridge Creek will be played at Newcastle High School's facility. Game time is 7:30 pm.

Don't forget -- There is no school tomorrow (September 14) at any of our sites. Gordon Cooper students WILL have class tomorrow.

Parents -- This is the last night for first term parent teacher conferences. Please call the main office at your child's school site to schedule an appointment. 4:30-8:30 pm. Appointments are STRONGLY SUGGESTED.