The softball games scheduled for Thursday, August 9 have been postponed due to wet grounds.

School starts tomorrow for TPS. Drivers, be aware of walking students, new student drivers, crosswalks, school zones and our big yellow buses. We want everyone arriving safely and ready to learn. Proceed with caution. 2018-19 -- Best year ever at Tecumseh Schools

There will be a Free Eyeglass Event on Saturday, August 18. Check the district's main page for details.

High school students be prepared for the new bell schedule we will be using on the first day. First bell rings at 8 am. No more nutrition break. Breakfast will be served BEFORE school only so get here early enough to eat.

THS Band will host its annual mattress sale August 4 in the Alumni Center from 10-5. They've got excellent prices and quality name brands. Come be a THS Band supporter and get a good nights sleep as a bonus.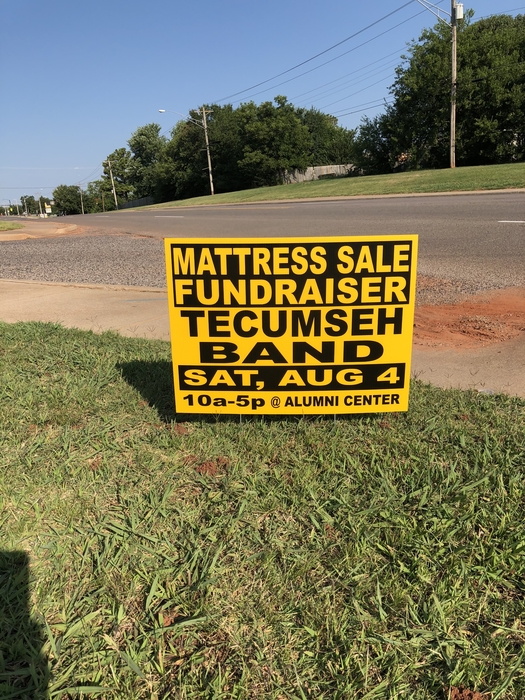 Schedule changes for high school students must be completed by the fifth day of school. So come in now to make your requests. If you haven't picked up your schedule or received a locker make a stop by the main office ASAP.

Students avoid the first day of school headache and get schedule changes to the counselors on Tuesday and Wednesday August 7-8 between 8:30-3 pm. We will not make any changes on Monday, August 6.

If you are an incoming freshman it's not too late to get to Freshman Orientation. It's happening right now so get yourself down here! We want to meet you.

Open House is August 7. Make plans to meet your teachers from 6:30-8:30 pm.

Students if you weren't able to make it to enrollment on July 26 you need to visit the main office to pick up schedules and complete the process during regular school hours in the coming days.

Varsity football season will open at home against Bethel August 31 at 7:30 pm. Come support the Savages.

The Lady Savage Fastpitch team will open the season August 6 at home against the Bethel Wildcats Game time is 5 pm for varsity. Go Savages. Start Strong.

Seniors will have the opportunity to take college classes concurrently from Seminole State College and avoid the drive to the Seminole campus by enrolling in the new ZOOM program. Classes will be offered at Krouch College-Career-S.T.E.A.M. Center in a variety of collegiate basics for only the cost of fees and books. Seniors should visit with counselor Melissa Poole for details as soon as possible. Classes are filling fast.

Attention Incoming Members of the Class of 2022 Freshman Rookie Camp is ready for you! All incoming freshman a.k.a. members of the Class of 2022 are strongly encouraged to attend Freshman Rookie Camp on August 2, 2018 from 8:30 am to 12:30 pm. Here's your chance to meet some teachers, pick out your locker, explore the building and get your first look at your class schedule. THS Link Crew has lots of exciting things planned and are very anxious to meet you and get you ready for your best school year yet! Only incoming freshman will be allowed at this event. See you there!

Congrats to our very own Tatum Kuhn for being named a News-Star/Patriot Auto Group Car Finalist!