A slight change to pur Christmas Break - School will start back up on Jan 4th, instead of the 3rd like it says on the calendar. Enjoy that extra day with your loved ones!

The V and JV Basketball Game against Tuttle tomorrow will be at the Greg Henning Activity Center located at 300 N. Cimarron. There is a dedicated entrance on the south end of the facility, as well as ample parking in the lot to the south of the school. You must purchase tickets through GoFan - no cash for tickets.
https://gofan.co/app/events/721597?schoolId=OK21137

Josten's Ad Service is now open for guardians to purchase Ads for student yearbooks. You can upload photos and test from the convenience of your own home. No need to send those priceless photos to the school any longer! If you have questions please contact Mrs. Forrester at 405-598-2113.
https://www.jostens.com/yearbooks/students-and-parents/yearbook-ads

THS is starting an Esports group! Any high school students interested please go to the library the 15th/16th during 2nd/3rd period for more info.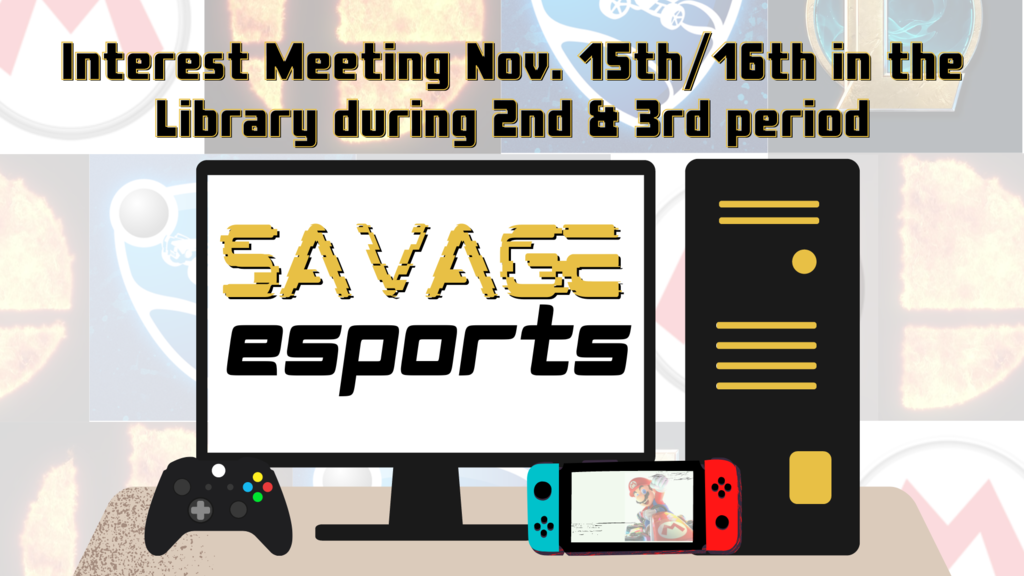 Support our cheerleaders on Nov. 15th!!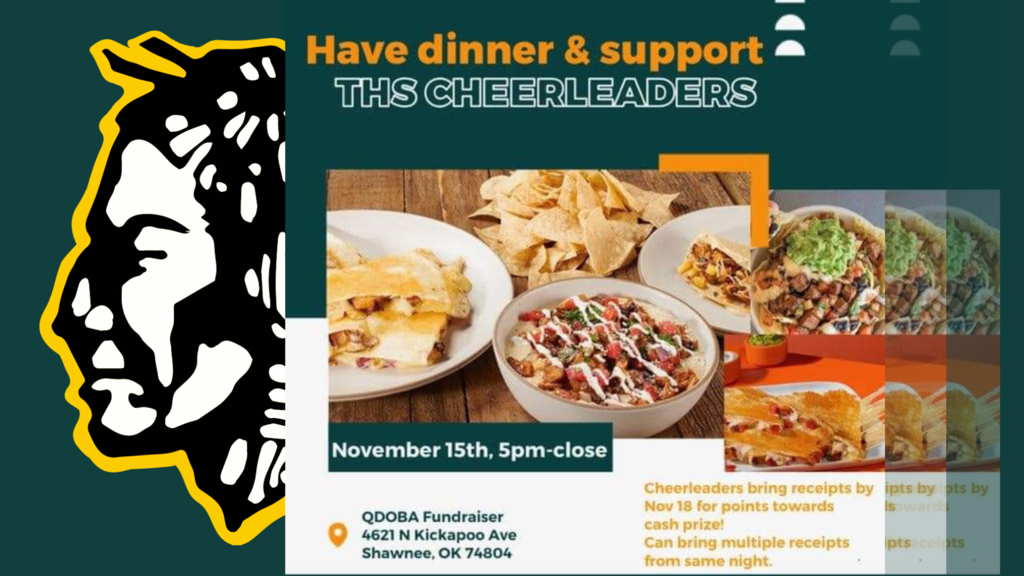 Blood Drive at THS Alumni Center - Monday, Nov. 14th - 9:30am - 12PM. Open to the community. Students must be 16 years old and have the form signed by parents. For those who donate there will be the options of two Bedlam shirts.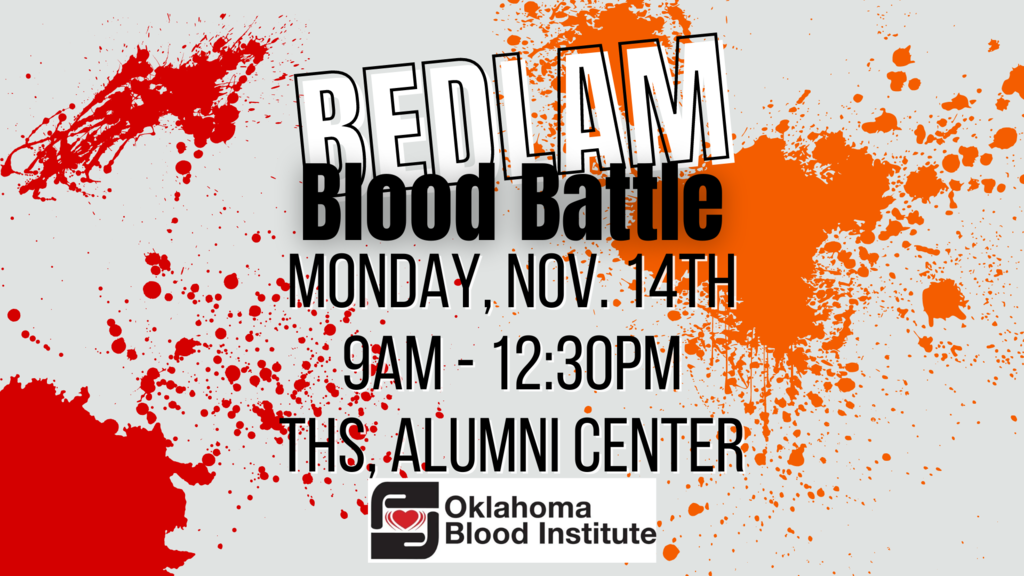 Progress Reports will be sent home today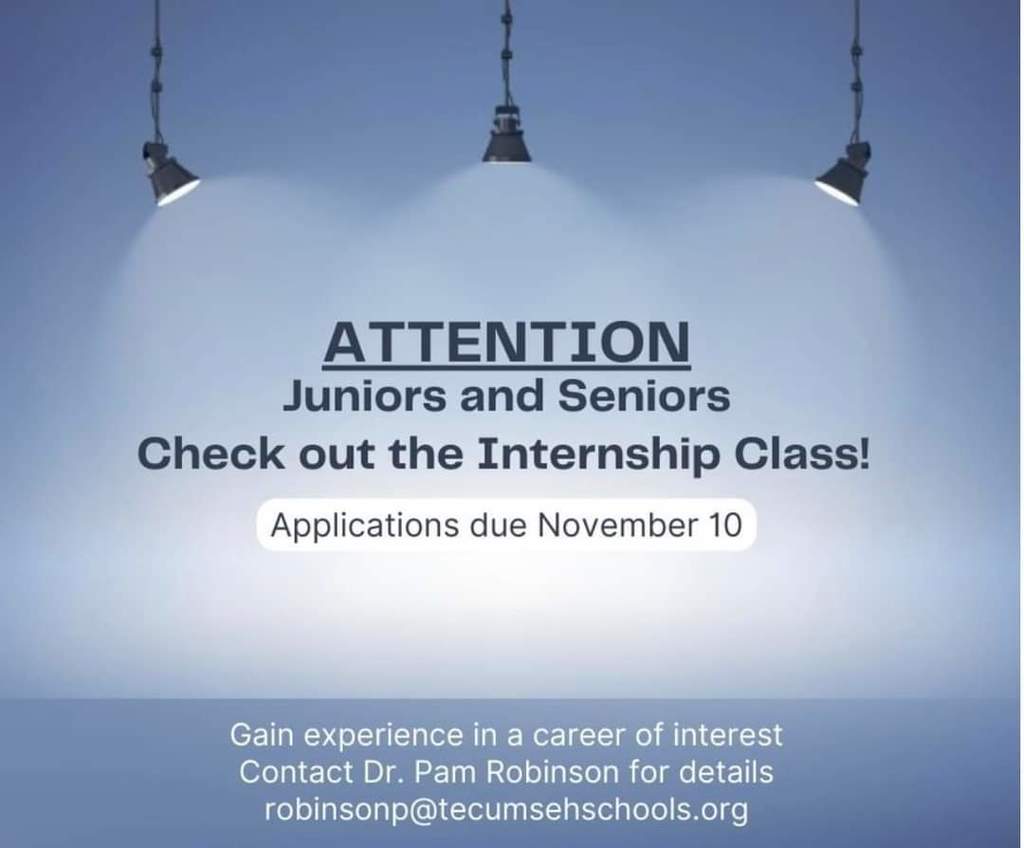 Nov. 9th-GCTC visit-all sophomores will visit Gordon Cooper.

The leadership students are sponsoring the annual Thanksgiving basket food drive. The third period class who brings the most canned food will get a surprise at the end of the drive. For the third period classes any canned food will be accepted. The food drive will start on November 1 and end on November 15. Thank you for your cooperation and if you have any questions or concerns please feel free to contact Coach McKnight.

Nov. 9th-ASVAB-see one of the counselors to sign up.

The Veterans Day Assembly will be Friday, November 11 at 1:20 p.m. in the Alumni Building at Tecumseh High School. All veterans are invited to be our honored guests. Refreshments will be served in the lobby starting at 12:45 p.m.

PIG ROAST!! Nov. 18th - $10 for a meal.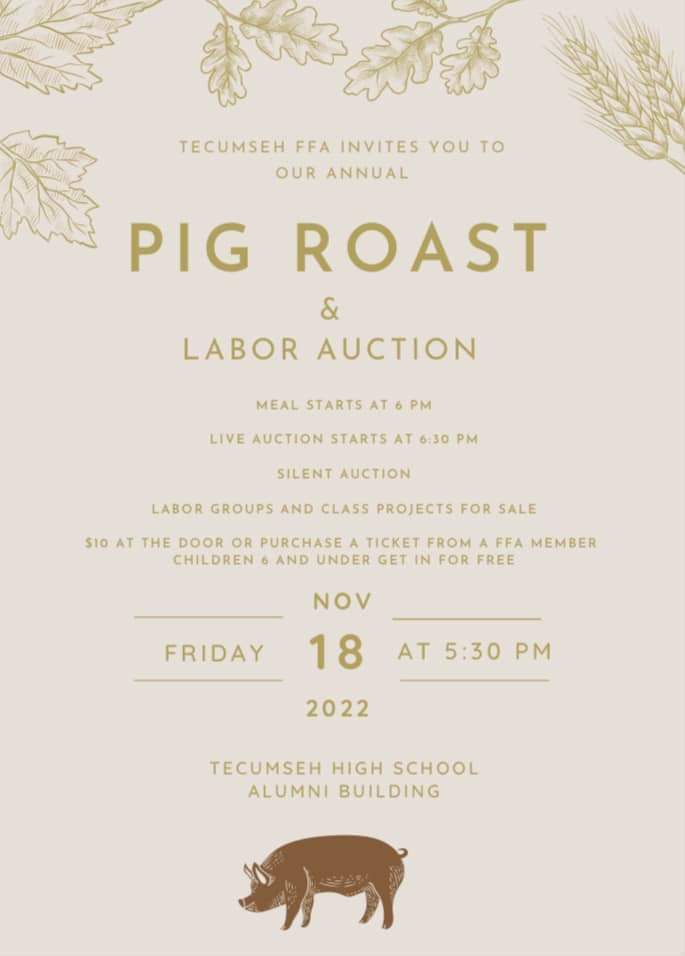 Nov. 4th-the last day to sign up for the Dec. 10th ACT to avoid late fees.

Tecumseh Public School will be closed on Halloween for Teacher Development.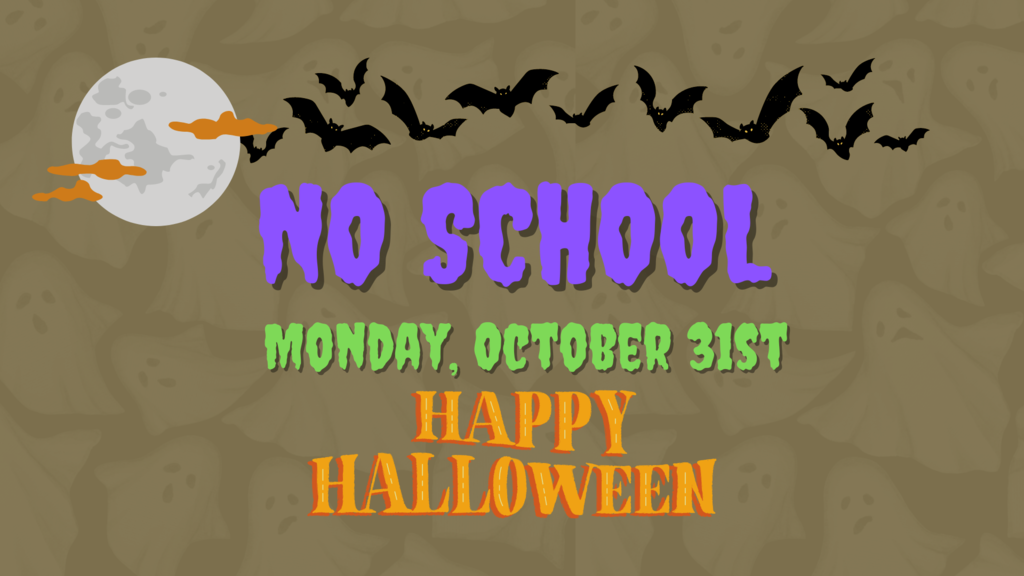 BOO - grams!! Will be delivered on Oct. 27th by a ghost!! Cost is $2. See Mrs. Atchley in 104 for details.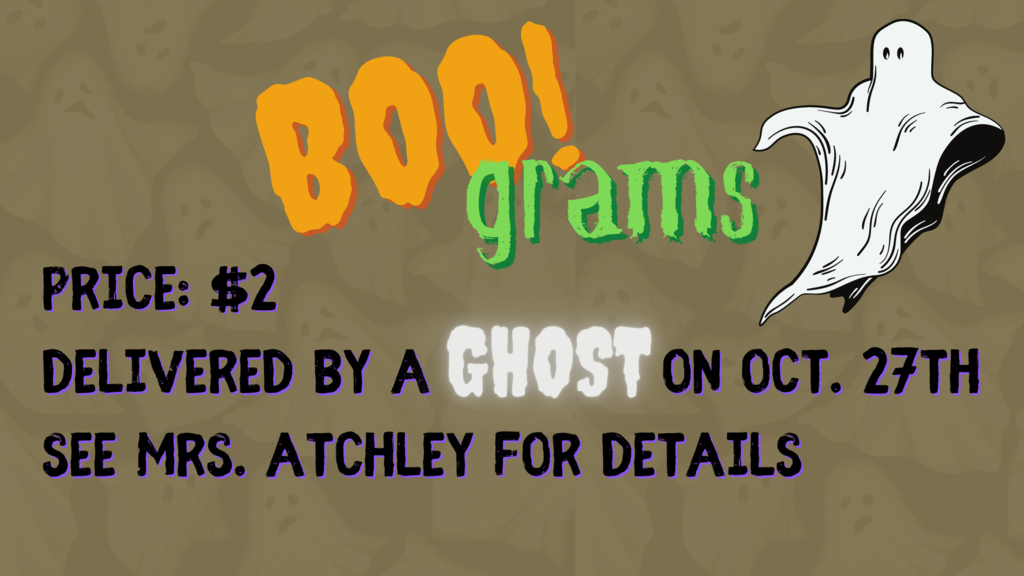 Lady Savage Basketball Showcase - October 27th!!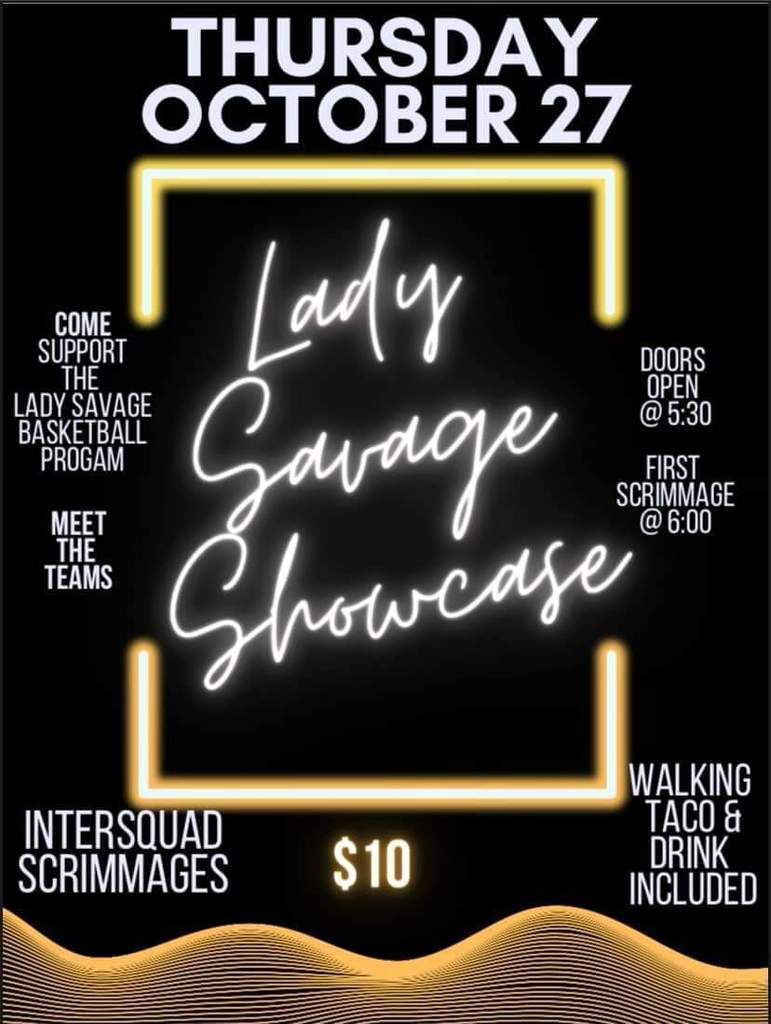 Senior Parents, Just a reminder that if your Senior has not taken their Senior Panel Picture, tomorrow, October 28th, is the deadline. No pictures will be taken beyond that date. We have been able to obtain an earlier time slot, so your Senior can come in as early as 8:30 to be photographed. No need for an appointment. Just come to the Library at the High School. Ladies, be sure to wear a nice blouse/dress with sleeves and gentlemen, please wear a button up shirt with a tie and a suit jacket. If you do not have clothing that meets the requirements, we may have some to help you. We have a selection of ties, shirts, and jackets. We also have tops for the ladies if needed. We plan to take pictures until at least 12:30. If you cannot come in the morning, make sure you get here right after lunch to ensure you get a chance to have your portrait done. Remember, this is the picture shown on the big screen as the Senior crosses the stage at Graduation. If we do not have a picture they will just have their name on the screen. If you have any questions please contact Tracey Forrester at 405-598-2113. Thank you!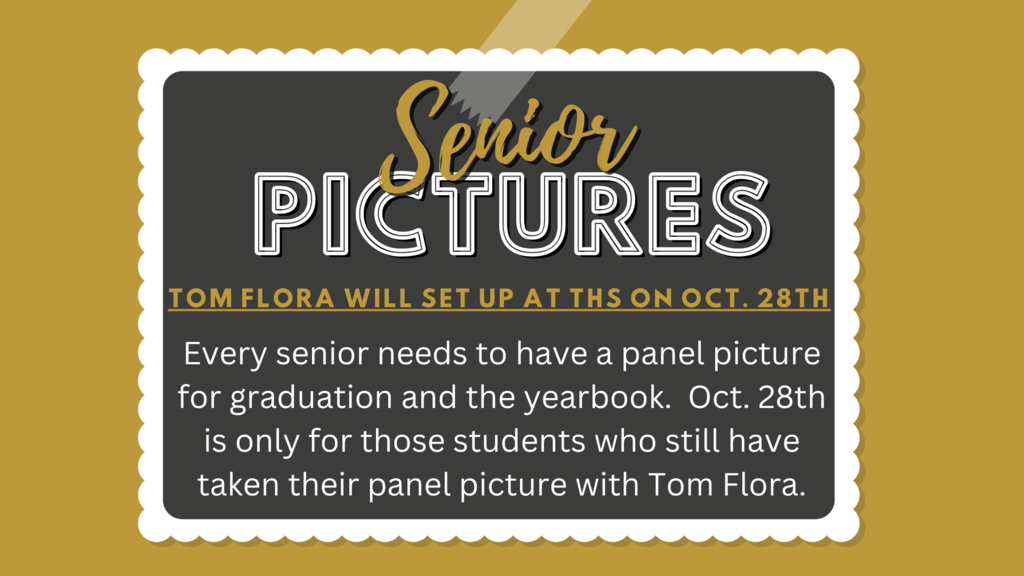 Come and support our THS Cheerleaders on Tuesday, October 25th!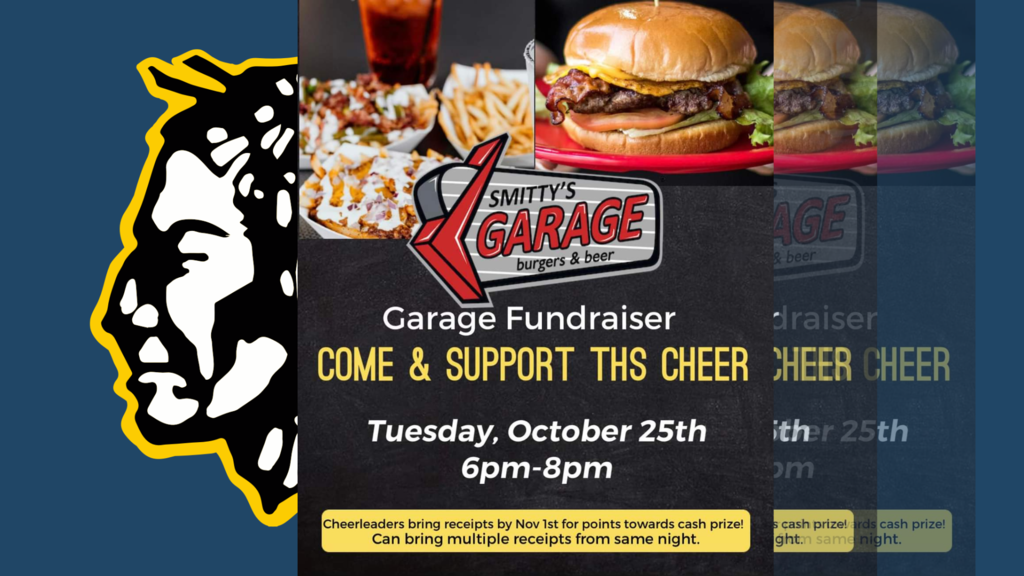 Oct. 24th-A Gordon Cooper rep will be here during Savage Time to visit with sophomores about Gordon Cooper programs.