The Veterans Day Assembly will be Friday, November 11 at 1:20 p.m. in the Alumni Building at Tecumseh High School. All veterans are invited to be our honored guests. Refreshments will be served in the lobby starting at 12:45 p.m.

PIG ROAST!! Nov. 18th - $10 for a meal.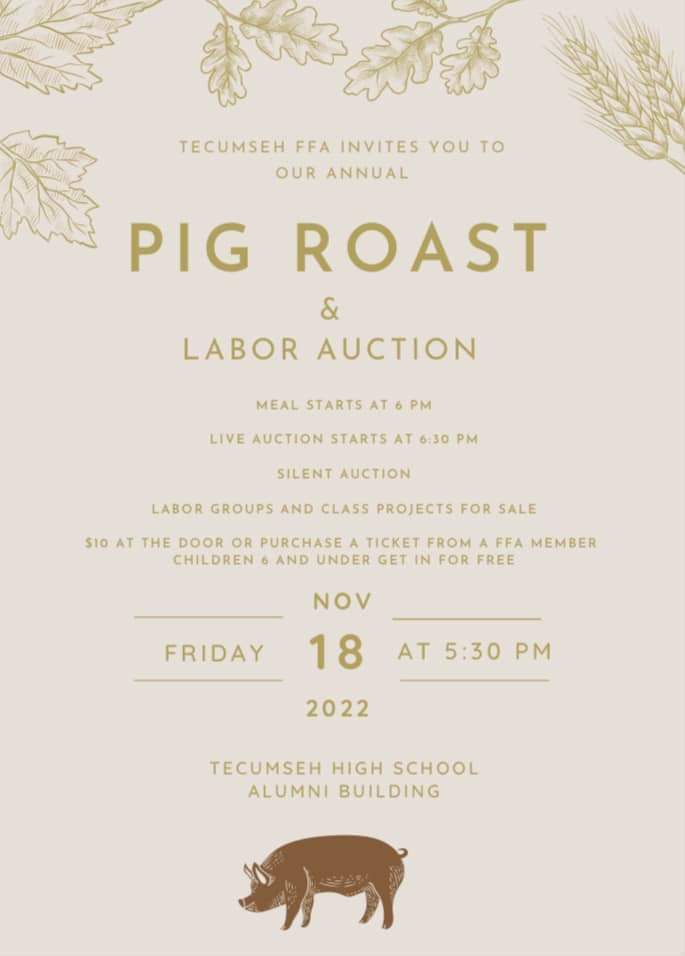 Nov. 4th-the last day to sign up for the Dec. 10th ACT to avoid late fees.

Tecumseh Public School will be closed on Halloween for Teacher Development.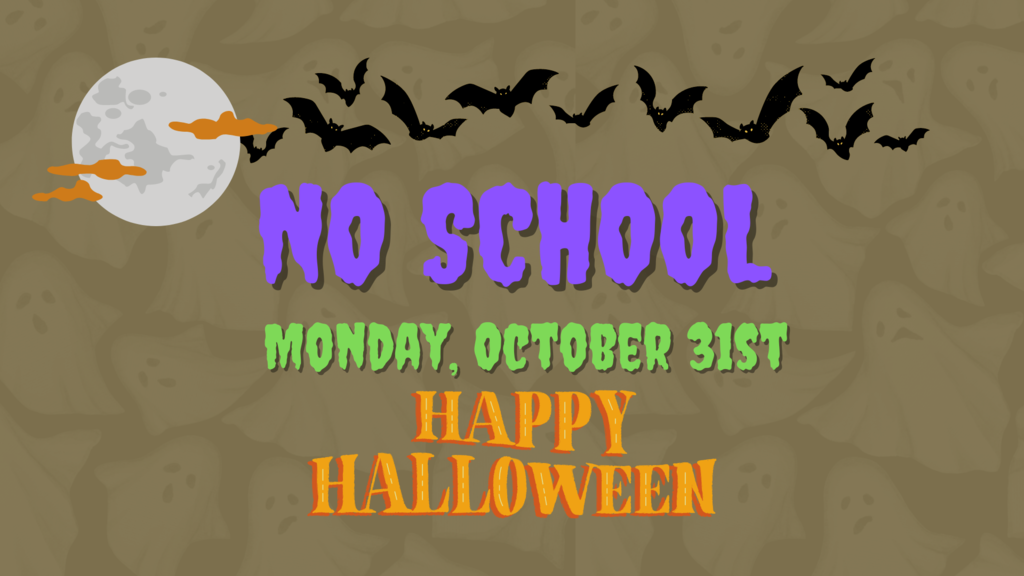 BOO - grams!! Will be delivered on Oct. 27th by a ghost!! Cost is $2. See Mrs. Atchley in 104 for details.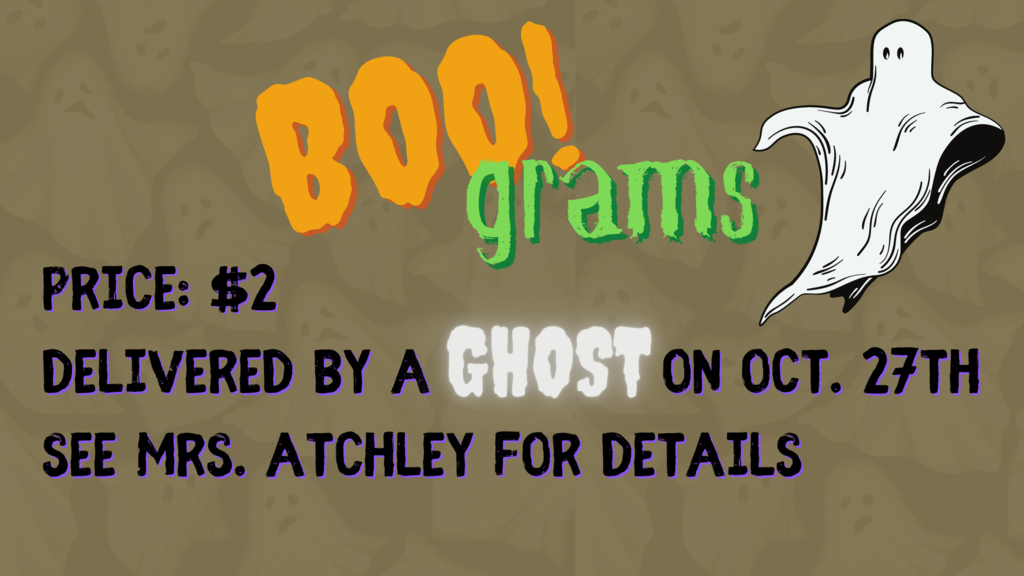 Lady Savage Basketball Showcase - October 27th!!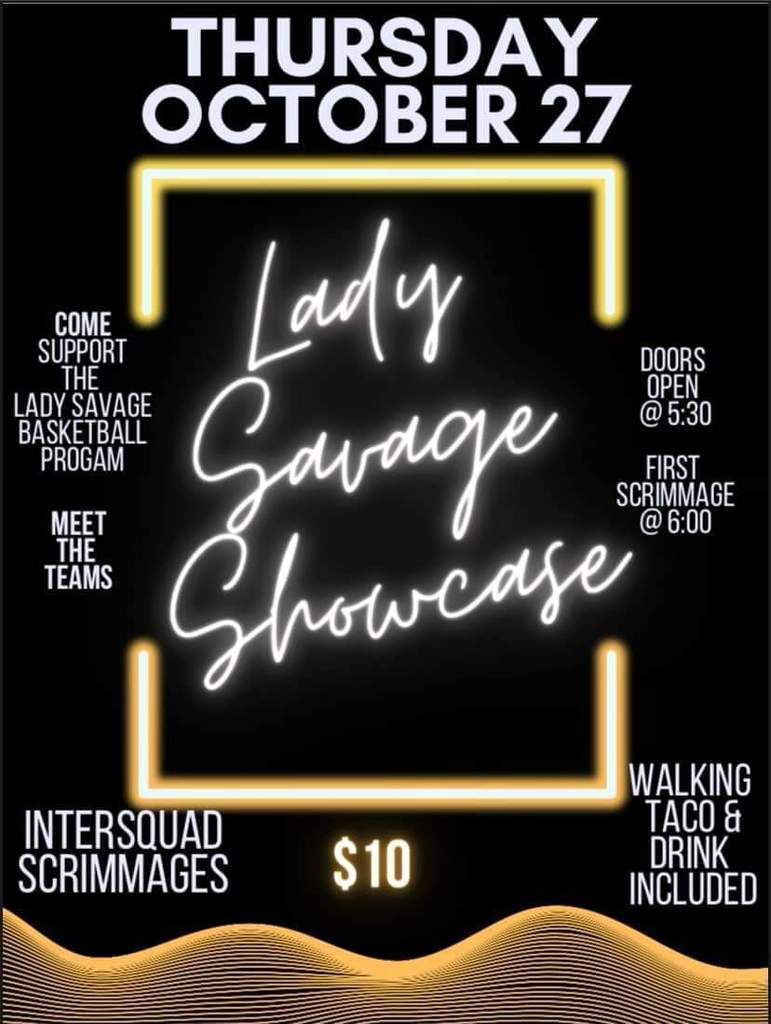 Senior Parents, Just a reminder that if your Senior has not taken their Senior Panel Picture, tomorrow, October 28th, is the deadline. No pictures will be taken beyond that date. We have been able to obtain an earlier time slot, so your Senior can come in as early as 8:30 to be photographed. No need for an appointment. Just come to the Library at the High School. Ladies, be sure to wear a nice blouse/dress with sleeves and gentlemen, please wear a button up shirt with a tie and a suit jacket. If you do not have clothing that meets the requirements, we may have some to help you. We have a selection of ties, shirts, and jackets. We also have tops for the ladies if needed. We plan to take pictures until at least 12:30. If you cannot come in the morning, make sure you get here right after lunch to ensure you get a chance to have your portrait done. Remember, this is the picture shown on the big screen as the Senior crosses the stage at Graduation. If we do not have a picture they will just have their name on the screen. If you have any questions please contact Tracey Forrester at 405-598-2113. Thank you!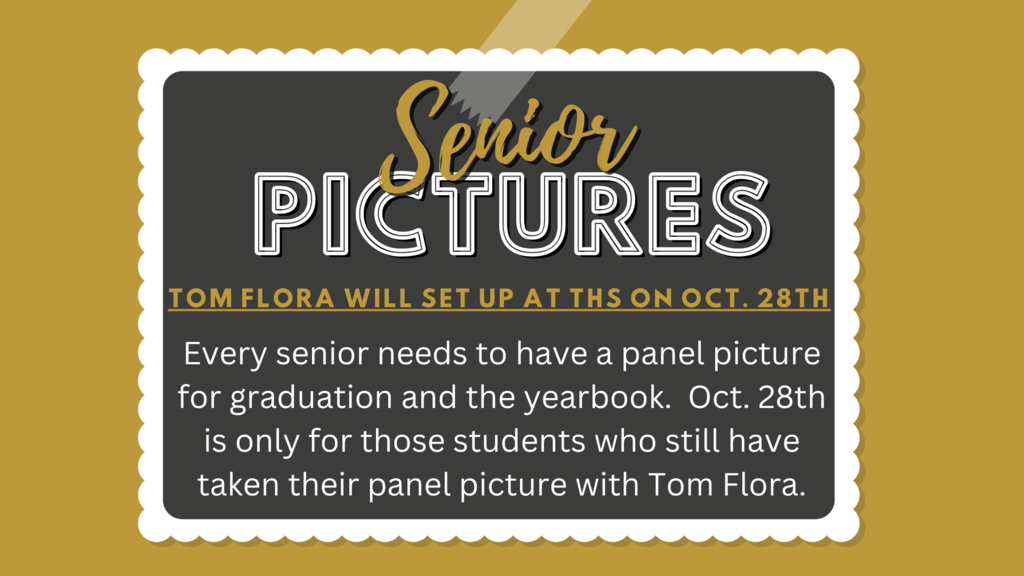 Come and support our THS Cheerleaders on Tuesday, October 25th!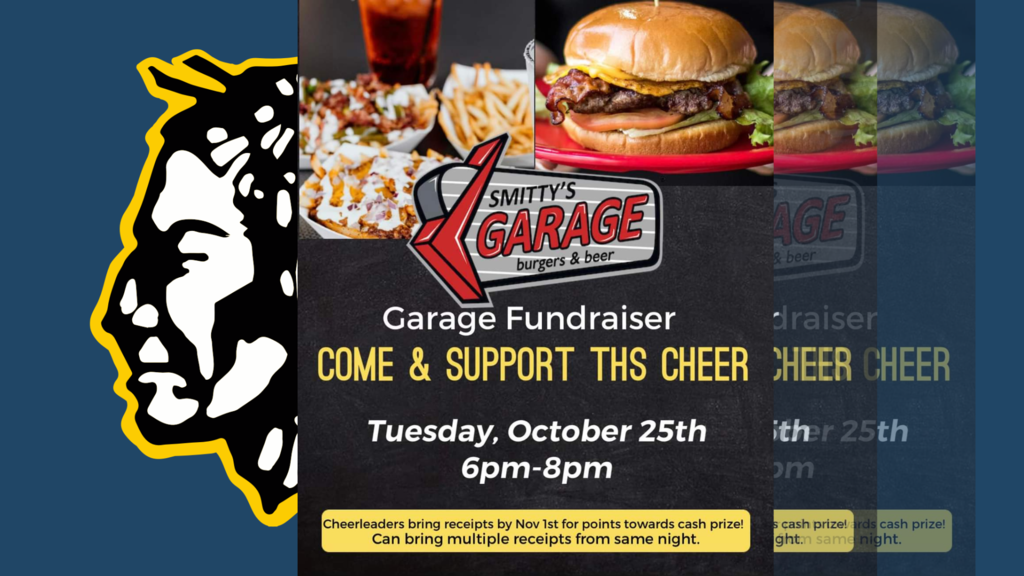 Oct. 24th-A Gordon Cooper rep will be here during Savage Time to visit with sophomores about Gordon Cooper programs.

Oct. 25th-College App Day-representatives from SSC, OSU, Rose State and MACU will be here to help seniors apply for college. A Seminole State financial rep will be here as well to help with any FAFSA questions and applications. It will be from 8:15-12:45 in the library. Seniors will have a scheduled time to visit the library. Parents are welcome to come as well. We will have door prizes as well as refreshments.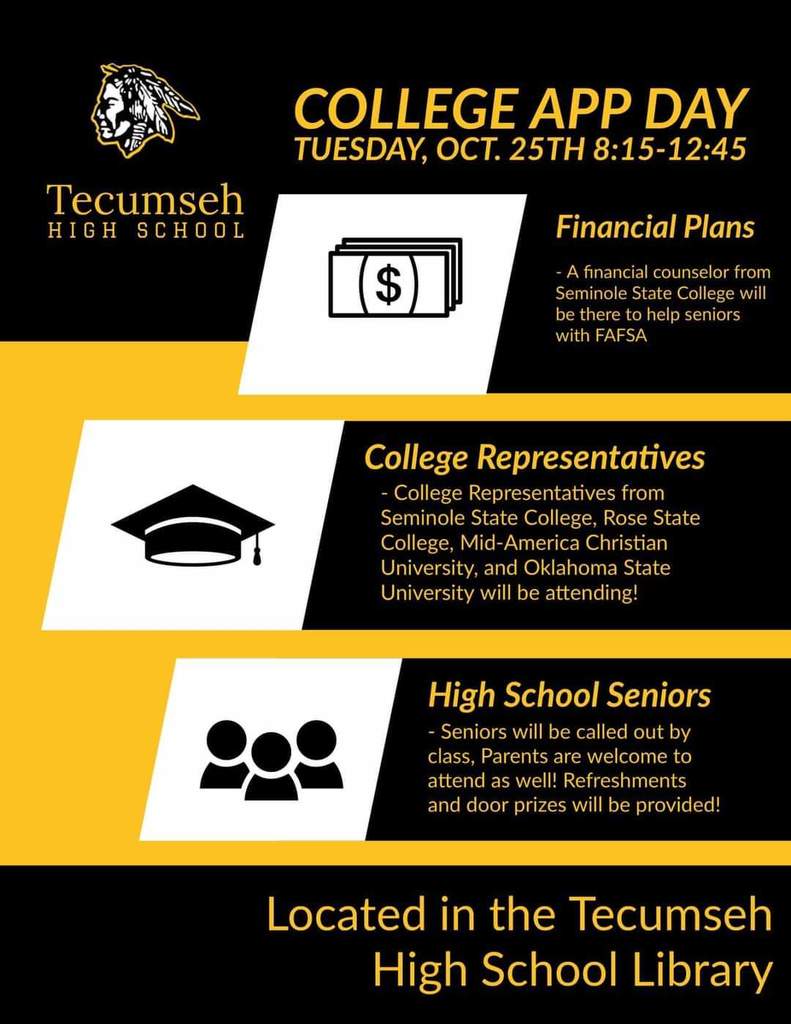 Oct. 22nd-National ACT testing day. See one of the counselors to register for this testing day.

Red Ribbon/PINK OUT Week is Oct. 24th - 28th!!

BOO - grams!! Will be delivered on Oct. 27th by a ghost!! Cost is $2. See Mrs. Atchley in 104 for details.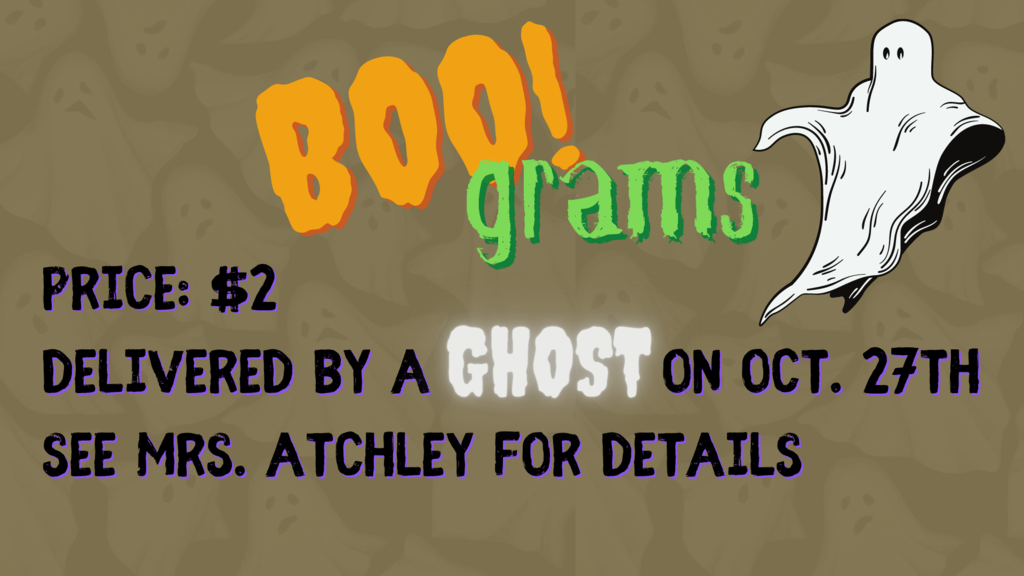 Boys basketball will be selling t-shirts as a fundraiser starting October 10th through October 30th. The shirts will be grey, the cost will be $15.00 for youth and regular sizes and $17.00 & $18.00 for larger sizes. Please return order form to Coach Edwards thanks for your support. Click the link for the order form
https://5il.co/1jgj0

Oct. 19th-Pre-ACT sophomores with last names beginning with A-M will test. Oct. 20th-Pre-ACT sophomores with last names beginning with N-Z will test. On your assigned day, report to the Alumni building at 8 AM with 2 #2 pencils and a calculator. Testing will be over by lunch time.

SUBSTITUTE WORKSHOP - Tuesday, October 25th 9:00AM – 11:30AM. Where: The meeting will be held at the Krouch campus. Please call the number below to per-register for the workshop. Tecumseh Board Office 405-598-3739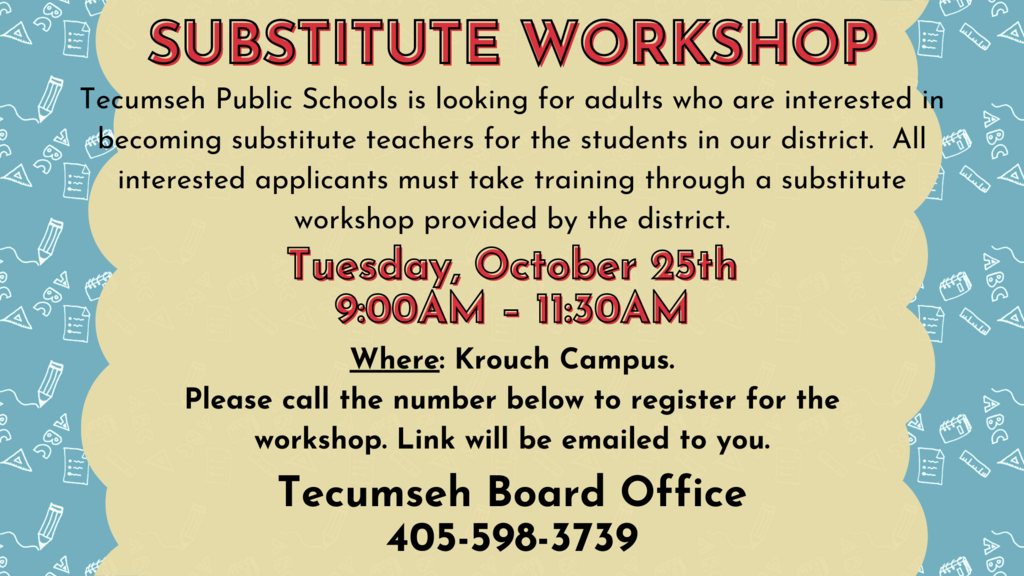 October 20th is PICTRURE RETAKE DAY!!! Everyone must take their picture even if they aren't purchasing any.

Starting Monday, October 24th through Friday, October 28th (or as soon as you get the ribbons), the 2nd period students may buy a red ribbon for $1. These ribbons can be taped to your door. Each class that has 100% participation will be released 20 minutes early for lunch on the Friday before Thanksgiving break. P.S. This money is used to buy turkeys for the Thanksgiving baskets and gifts for the head start children

Lady Savages play for the state championship at Softball Hall of Fame at NOON on Saturday! PACK THE HOUSE!

The Lady Savages won a very close game tonight and advanced to the semifinals of the 4A fastpitch state tournament. They will play Miami at 1:30pm tomorrow at Hall of Fame Stadium in OKC. The bus will leave the high school at 11:15am heading through town to the hwy 177 on-ramp. Help us line the streets to send the girls off to battle for the state title🥎💛🖤💪