SUBSTITUTE WORKSHOP!!

Support the THS Library and get a Tecumseh Shirt today!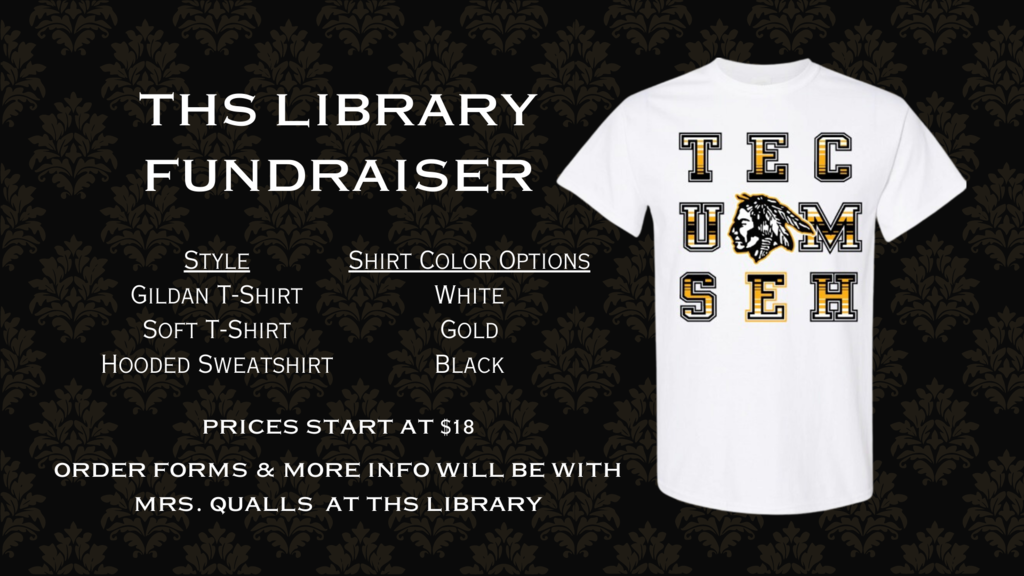 We invite you to MORP!!!

*Parents/guardians of 9th-11th grade students* If you child failed a core class this school year, they received a info letter as well as a form for summer school. We strongly encourage students to make up these courses in the summer to avoid large class sizes next year. Students attending summer school will be given preference when scheduling credit recovery classes next year if all failed classes are not made up in summer school. Summer school is free this year. If you would need information about your student's grades, please email
meyerse@tecumsehschools.org
for 9th & 10th grade students or
bumpa@tecumsehschools.org
for 11th grade. Applications are due May 5th. Thank you!

DEVICE CHECK IN!!!!!! Summer school students will need to contact their sites to confirm to keep devices for the summer.


Attention Cheer!!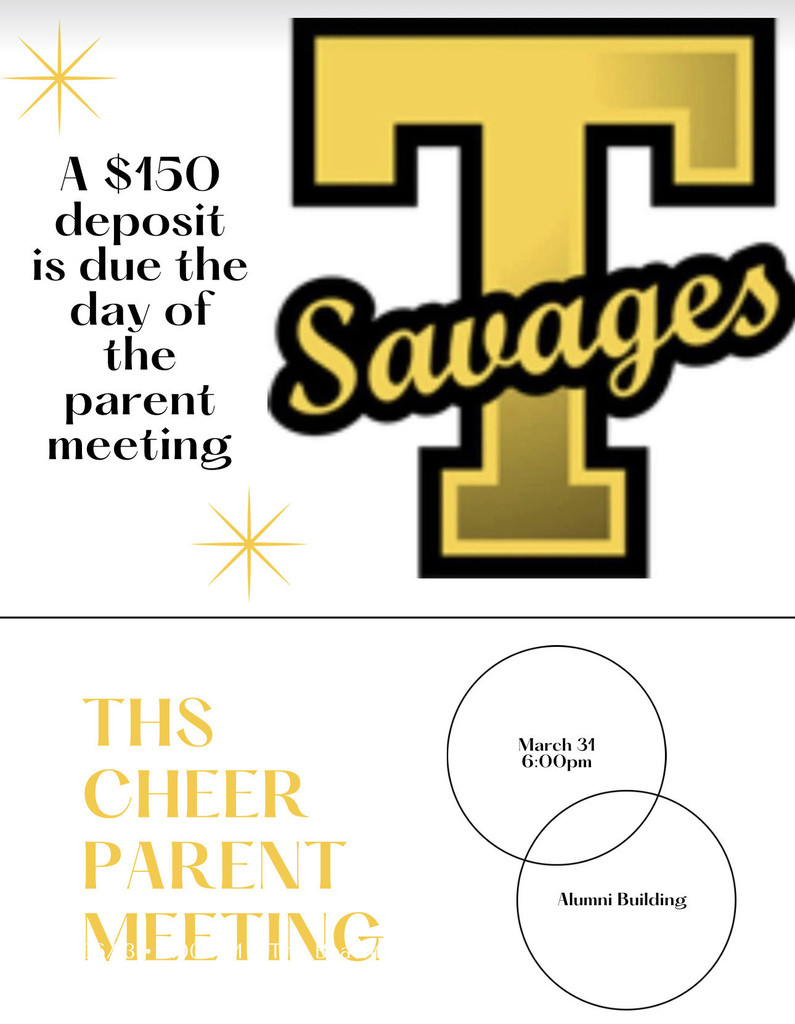 ATTENTION - The parking lots are still be worked on here at the High School. Please be patient this week as we work around this. Park in the field on the NORTH side of the building.

ATTENTION - the high school is having the parklots updated! Please do NOT drive/park in parking on north side (teacher parking) and the east side (student parking) until after Spring Break.

THS Internship Program! More info in Clubs & Organizations on webpage.

Check our the new EBT Summer Program!

SPRING BREAK Starts March 10th - 17th


The end of the block is FRIDAY MARCH 3! Finals will be 3&4 period March 2nd and 1&2 March 3. If your student is exempt, they are welcome, but do not need to come to class during the time final is administered.

Students will meet with advisors Tuesday to begin discussing class selection for next year. They will either be bringing home papers for you to sign OR making an appointment, if required. We also have some conference slots if needed to meet with teachers March 7 and 9 from 4:30-8:30 pm. Please call 405-598-2113 to make an appointment if you would like to meet with a particular teacher OR if your student tells you a class selection appointment is recommended.

Parent/Teacher Conference is happening on March 7th & 9th! Please call you student's site to make an appointment. The High School will be working on get schedules ready for the next school year. Please be on the look out for paper to be coming for with High School Students.

In an effort to create fewer lines and back up the flow of entering the arena, we highly recommend that our fans buy presale tickets online. The scan process is much faster and will shorten lines for buying tickets out front as well. We do not want to see any of our fans miss the action. We simply ask that you share this recommendation and information with your fans. Thank you. Fans Enter at the northeast entrance of the arena. The large parking lot located just to the east of the entrance will be open to fans. Tickets: Online - $10:
https://www.etix.com/ticket/e/1032842/2023-ossaa-wrestling-oklahoma-city-jim-norick-arena-oklahoma-state-fair-park
. For Coaches: Bracket Updates More changes to brackets are coming in, please be sure to check your brackets periodically to see any changes. The quickest update is on Trackwrestling, not the brackets posted on the wrestling page. We will update those as soon as possible.

The last day to order Senior Recognition/Baby Ads is March 31st. It will be here before we know it!!