Due to weather TPS will be having another snow day on Feb. 3rd.

Snow Day Feb. 2nd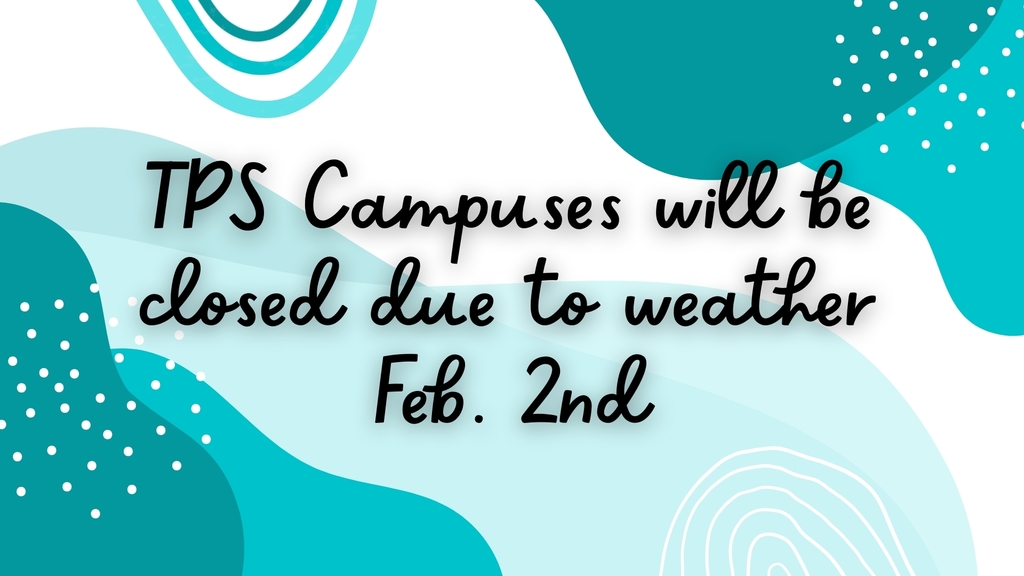 Buy a Crush for your Crush! $2/Crush. Cupid will deliver to the High School during 2nd and 3rd Hour on Feb. 14th. He will also deliver to any TPS Site on Feb. 14th. Please call the High School or contact Mrs. Spurgin for your order. Deadline to order in Feb. 10th. Proceeds go to THS FCCLA.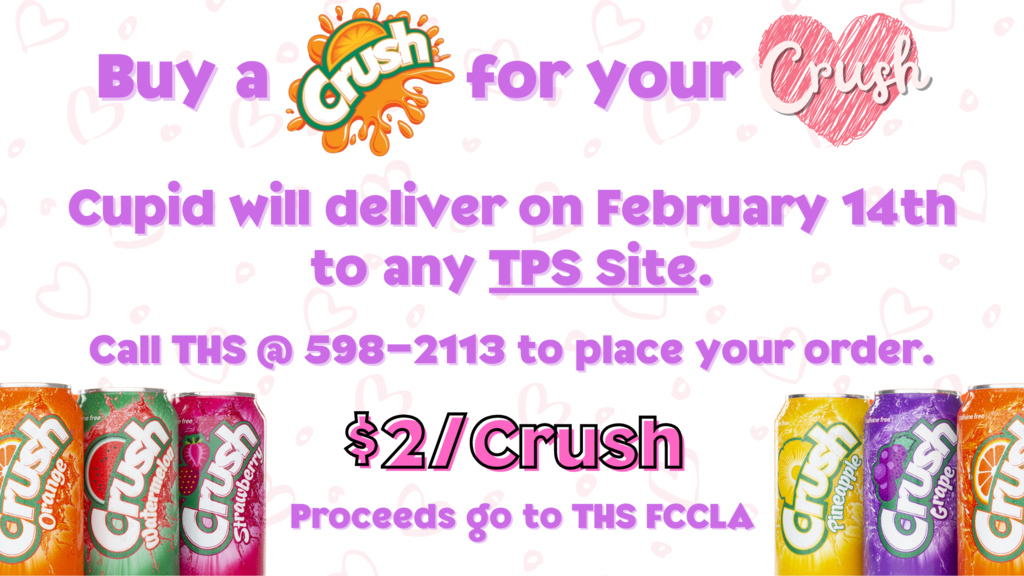 Masquerade Dance!!! March 5th, 6pm-9pm. Tickets will be available at the door for $10. This is for TMS students ONLY. Students can wear an eye mask.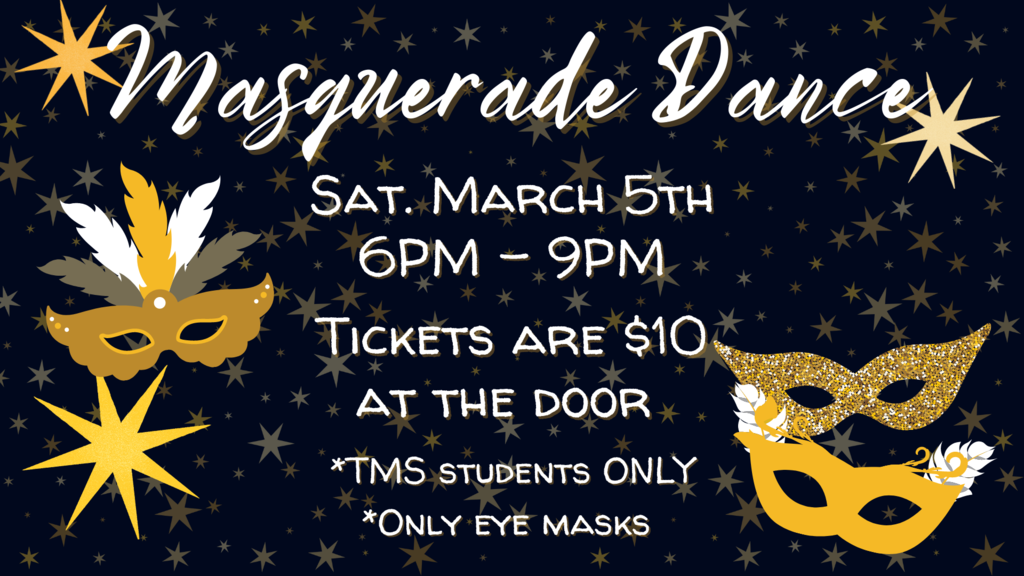 Telephone service is currently down district wide. Our provider is working to provide a solution. If you have specific needs please communicate through email or the remind app with your child's teacher or school site.

Sub Workshop this FRIDAY!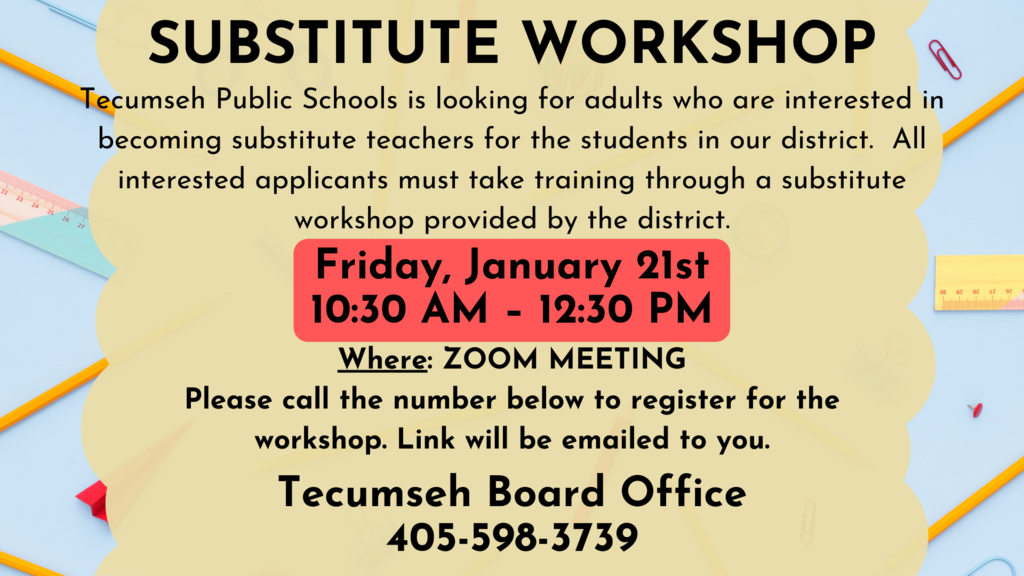 Good evening. Please see the letter in the link below with information about our district's plans for school for the remainder of the week. TECC, TMS, and THS will be open for in-person instruction. Barnard and Cross Timbers will remain in distance learning. Barnard and Cross Timbers students can pick up a grab-and-go lunch at the Cross Timbers cafeteria between 11 AM and 12:30 PM each day.

No School - Martin Luther King Day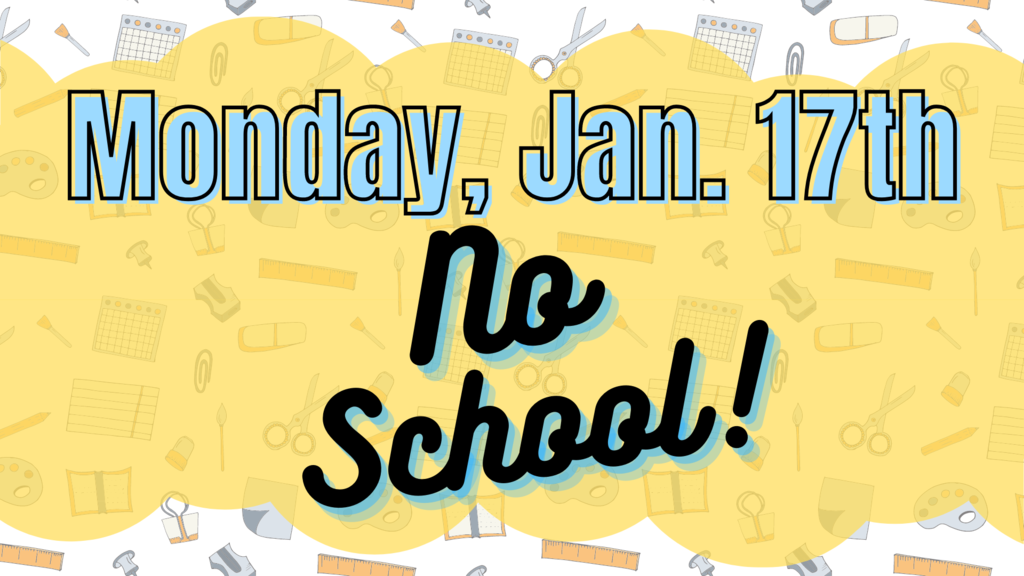 All sites expect TECC will be distance learning on Tuesday. We hope to be back in person Wednesday.

Auditions happening TOMORROW for Into the Woods Jr.!! We need help in all areas of production!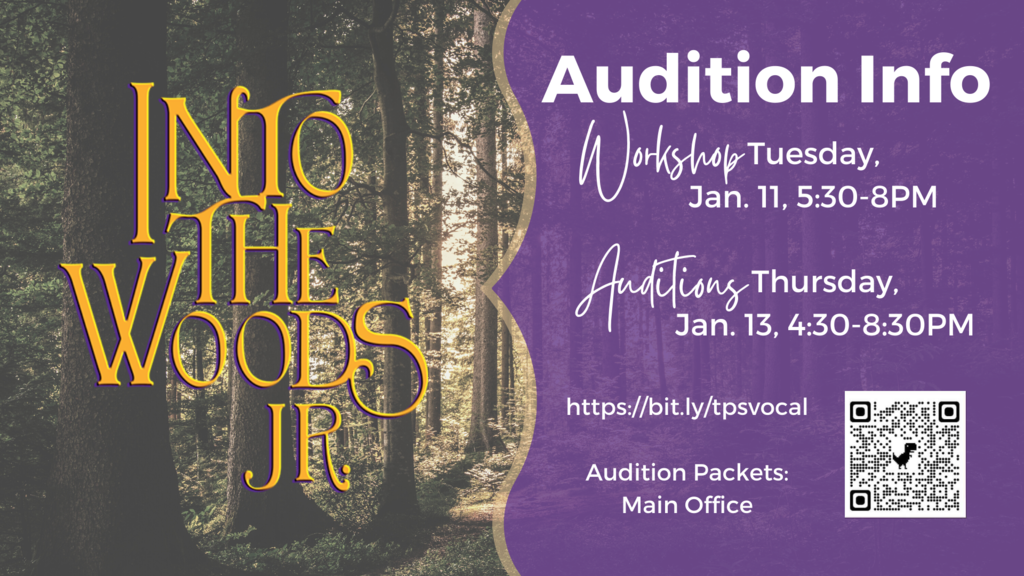 Sub Workshop has been changed to a Zoom Meeting! You can still attend!! Just call the Board Office!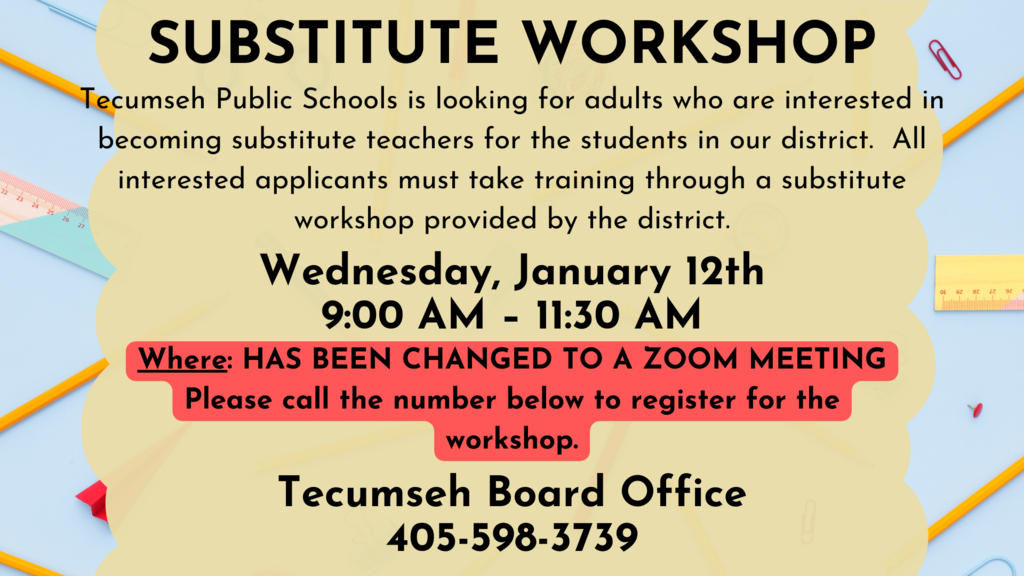 Audition Workshop happening TOMORROW for Into the Woods Jr. You don't want to miss!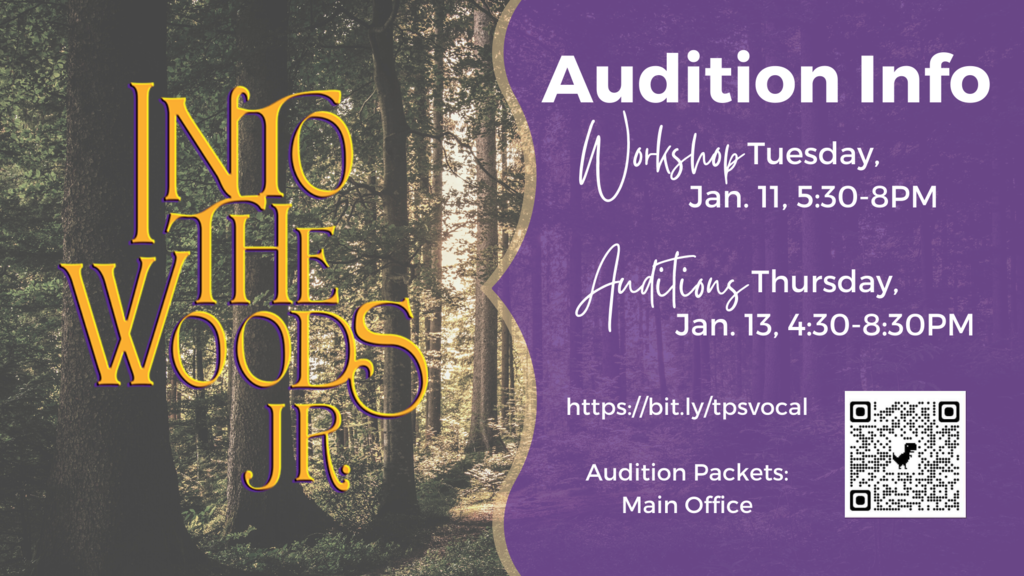 Tecumseh Public Schools will offer a grab-and-go lunch option for middle school and high school students from 11:00 AM to 12:30 PM each day this week at the middle school cafeteria. Meals will be brought to your car for you when you arrive. Please provide your student's lunch number to receive the meal.

TMS will be virtual for the week of January 10th through the 14th. Your student should log in on a daily basis and check in with teachers.

Into the Woods Jr. the musical is happening this Spring! Don't miss out on auditions and signing up for the tech crew!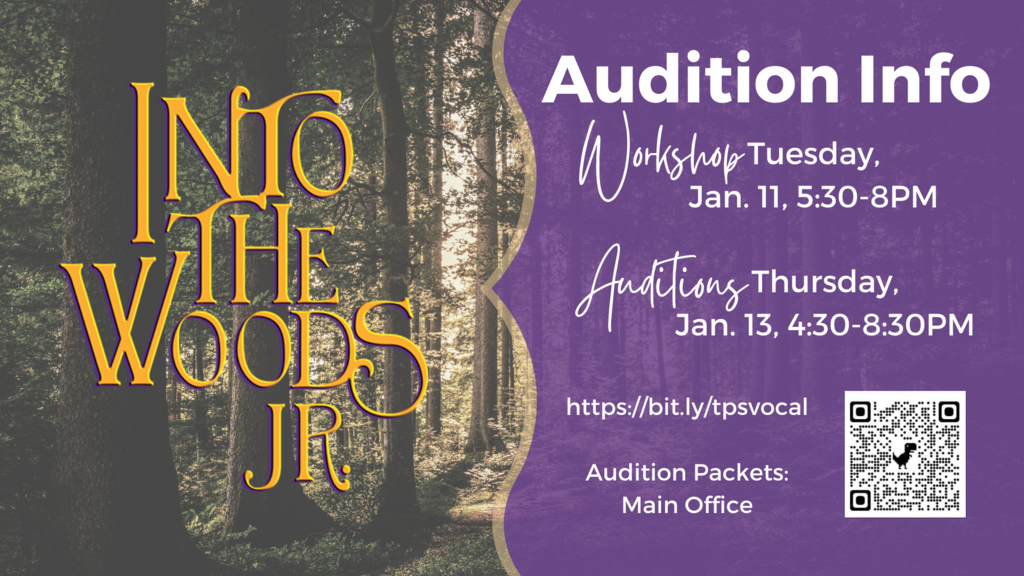 School resumes TOMORROW!!!

The THS/TMS Music Department will be performing "Into the Woods Jr." in the Spring! They are looking cast members, tech crew, set designers, backstage managers, costume and makeup help. In January there will an audition workshop for those want to participate. Here is the link to songs to start listening to:
https://youtu.be/wo-aR1jBElU
Contact Cheryl Blankenship at the Middle School for more info.

Basketball Shirt Fundraiser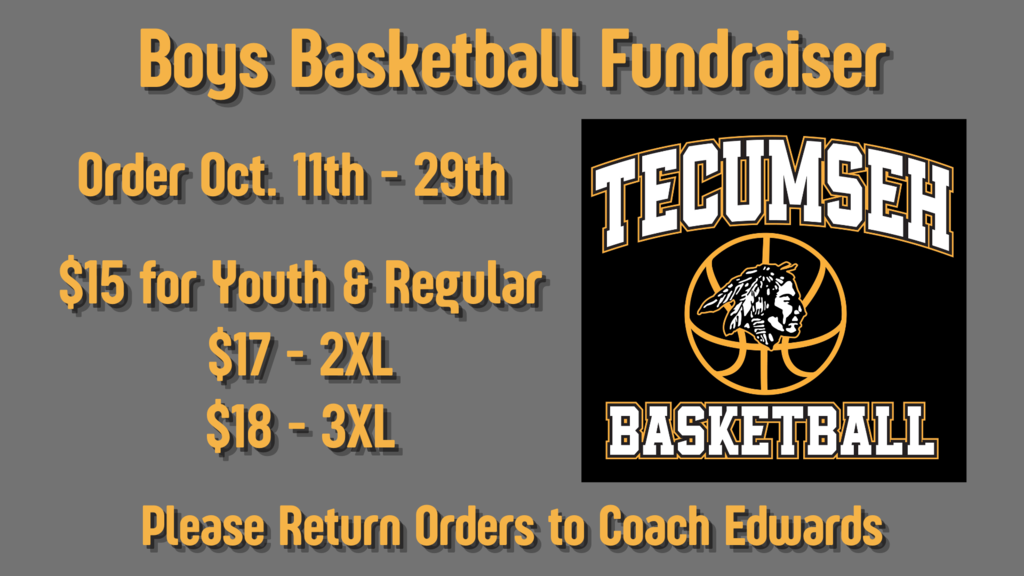 Donkey Basketball - Nov. 6th - TMS Gym - Advance tickets $7 OR $10 at Door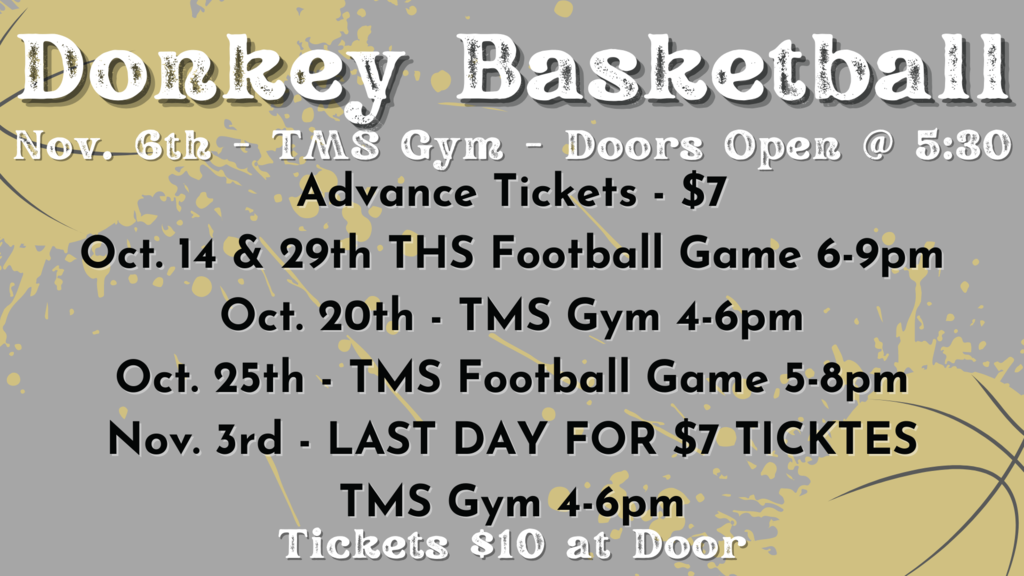 Softball Regional TICKETS - ONLY ONLINE - $7 The Link can be found on the homepage of OSSAA.com Once on the homepage go to "Click Here to Buy Tickets 2021 Fast Pitch Class 6A-5A-4A Regional Playoffs" Then click "Thurs. Oct. 7 Regional Tecumseh" to purchase.