TMS Parent/Teacher Conference: September 14th & 16th - APPOINTMENT ONLY. Please contact your student's teachers via email, remind, or Canvas to schedule an appointment. We are asking only one guardian per student.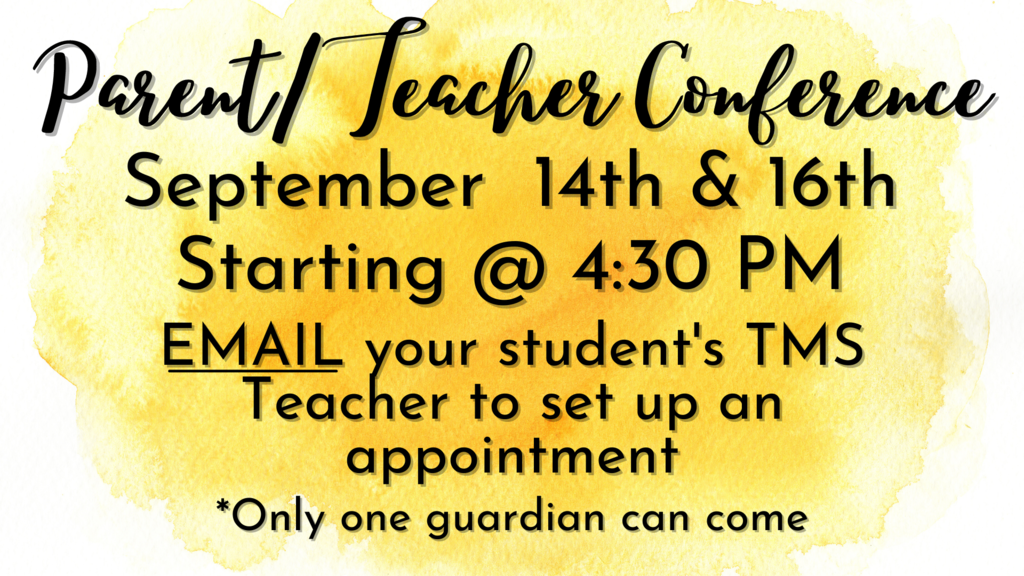 Ticket Info for Thursday, Sept. 9th MS Shawnee vs Tecumseh Volleyball Tickets will go on sale 8:00 AM Thursday ONLINE ONLY - Cash will NOT be accepted. Purchase tickets at
www.shawnee.k12.ok.us
- Click on Shawnee Athletic Ticket Sales (top of page) - This will take you to Purple Pass to purchase tickets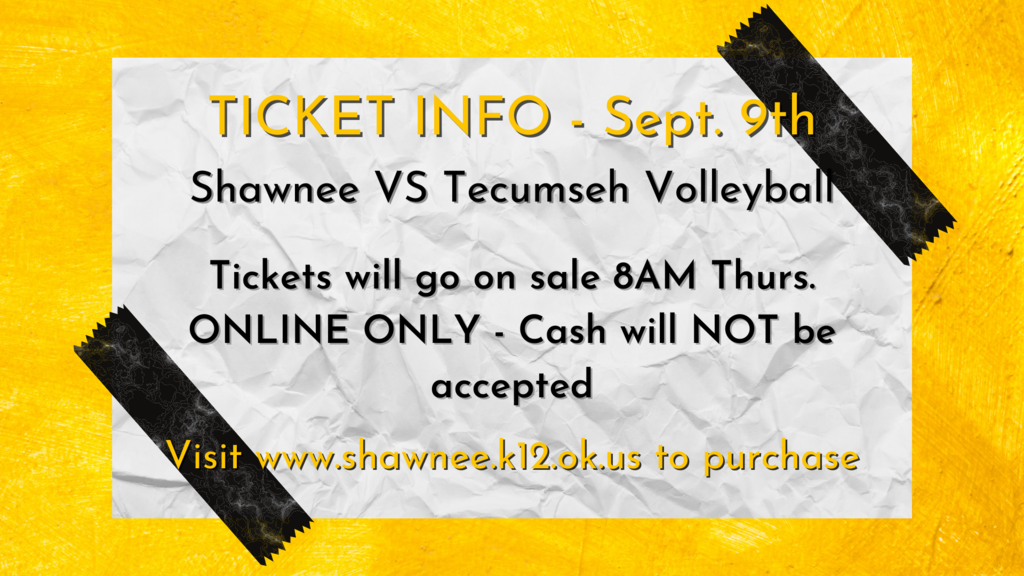 Attention parents of student athletes -- The Rank One athletic portal is open for you to access school sports paperwork. If your child will be a new athlete in our district you will need to set up an account, otherwise the same login from last year can be used for your child. Physicals will be Thursday, June 10 at Tecumseh High School. Click here to visit Rank Onehttps://tecumsehpublic.rankonesport.com/New/NewInstructionsPage.aspx



The Mobile Food Market is in Tecumseh today. The market will open from 2-4pm at 104 S. 4th St. Please bring a photo I.D. and a utility bill stub as proof of residence.

The Mobile Food Market will return to Tecumseh on May 28. The market will open from 2-4pm at 104 S. 4th St. Please bring a photo I.D. and a utility bill stub as proof of residence.



Attention parents of all incoming Tecumseh Public School students -- We are currently pre -enrolling students who currently attend, or are planning to attend Tecumseh for the 2021-22 school year. Please visit our website and begin the process for securing your students a spot in class for next school year. This first step must be completed by Friday, May 21. Click the "enrollment" tab to get started.
https://www.tecumseh.k12.ok.us/


Tecumseh's middle and high school vocal music departments will present a spring concert tonight at 7pm in the gymnasium on the middle school campus. Seating is extremely limited so each performer will only be allowed five guests. Students should arrive by 6:30pm for warm up and should abide by the concert dress code established by Mrs. Blankenship.

The spring band concert will be tonight in the Tecumseh gymnasium on the middle school campus. The program will be presented in three parts: sixth grade @ 6pm, seventh grade @ 7pm and the high school portion will be presented at approximately 8pm. The gymnasium will be cleared after each program to help with crowd control. Thank you for your cooperation as we present our talent showcase for this evening.

The THS Athletic Awards program will be this evening in the high school commons at 6pm. Athletes who will be receiving an award have been notified in advance to be in attendance. Those athletes are allowed to bring only two guests each. No additional spectators will be allowed to attend. However, this program will be live streamed on the HUB network free of charge. Click this link to see a list of awards presented and the order they will be given.
https://core-docs.s3.amazonaws.com/documents/asset/uploaded_file/1251122/THS_Athletics_Awards_Proram_May_10.pdf

Good luck to our varsity track team members and coaches who are on the road to Catoosa High School tomorrow morning for the state track meet. Let's go Savages.

Broken Bow has defeated the Tecumseh Lady Savages 10-8 to win the Class 5A state championship in softball. Congratulations to our Lady Savages on an outstanding season. We are very proud of our team and coaches.

Our Lady Savage softball team has only one game left. Good luck to these incredible athletes as they play for the Class 5A championship tonight at 7pm at Firelake Ball Field 5.