All fast pitch games for today have been postponed due to wet grounds.

The softball games scheduled for Thursday, August 9 have been postponed due to wet grounds.

School starts tomorrow for TPS. Drivers, be aware of walking students, new student drivers, crosswalks, school zones and our big yellow buses. We want everyone arriving safely and ready to learn. Proceed with caution. 2018-19 -- Best year ever at Tecumseh Schools

Open House at all sites is tonight. TECC, Barnard and Crosstimbers will be 5:30-7:30 pm. High School and Middle School is 6:30-8:30 pm.

Welcome back teachers and staff. Tuesday, August 7 will be a professional day devoted to classroom preparations. Please check with your site principals on any site specific events. Thank you for your countless contributions to our students

Avedis Foundation will host Pott. County teachers for the Celebrate Teaching School Year Kickoff Event August 6 at 8 am. Check your school email or this website under news events for details on where to report.

Want to help kids but you don't have a teaching certificate? We could still use you as a school bus route driver. Must possess a valid CDL certificate. Call the board office at 598-3739.

THS Band will host its annual mattress sale August 4 in the Alumni Center from 10-5. They've got excellent discounts and quality name brands. Come be a THS Band supporter and get a good nights sleep as a bonus.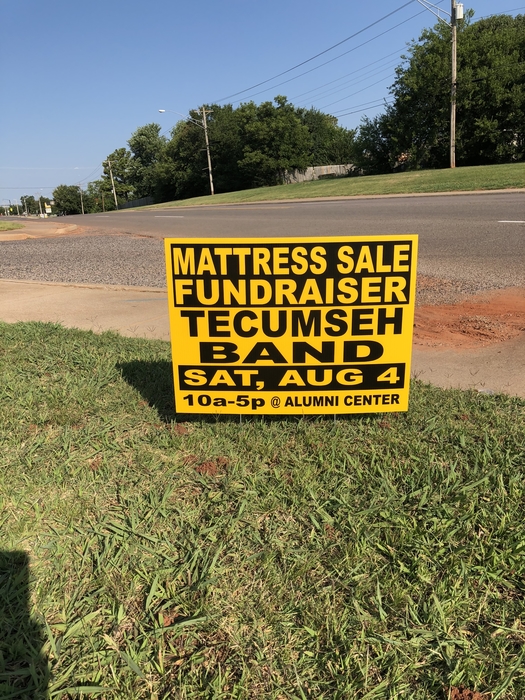 So much to look forward to when you get to school in a few days. You will see new teacher faces at all sites plus some new principals, new technology, new transportation, new buildings and lots of new ideas for building a better future. Welcome back.

Happening right now-- Freshman Orientation at the high school campus and Six Grade Rookie Camp at the middle school campus. Hurry--

In just a few days more than 2000 students will descend upon our six campuses to start a new school year. We are so excited to get to work. Classes begin August 9.

Open House for all sites is August 7. TECC, Barnard and Crosstimbers will host visitors 5:30pm-7:30pm. Tecumseh Middle School and Tecumseh High School would like to visit with you from 6:30pm-8:30pm. It is going to be a great year to be a Tecumseh Savage.

Saturday, July 28th Shawnee/Tecumseh Indian Education 405-878-1030 or 405-598-2067