Progress reports will be sent home when we are back from the bad weather day.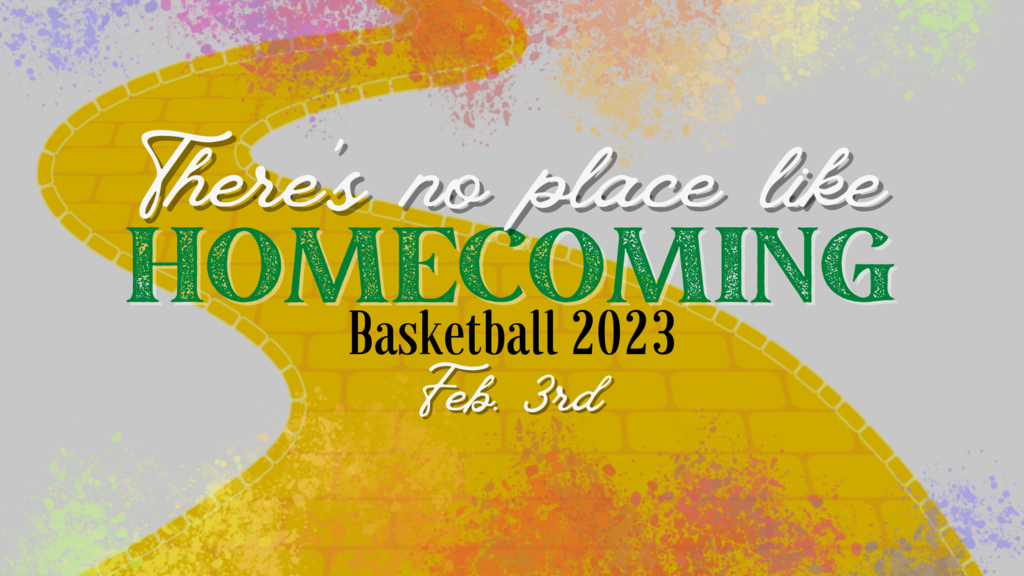 Substitute Workshop on February 1st. See image for more details.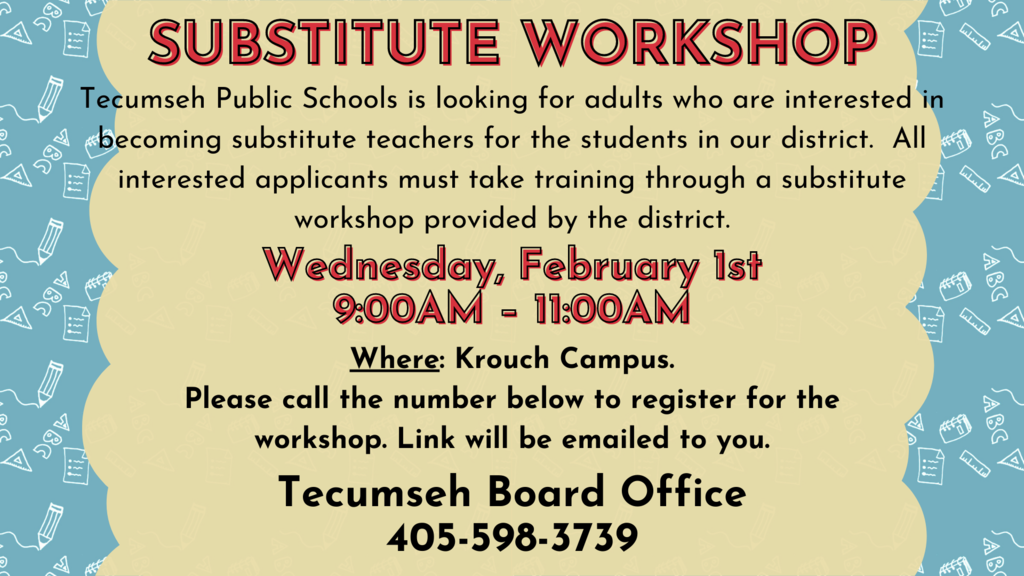 No School on Monday, January 16th

Happy New Year!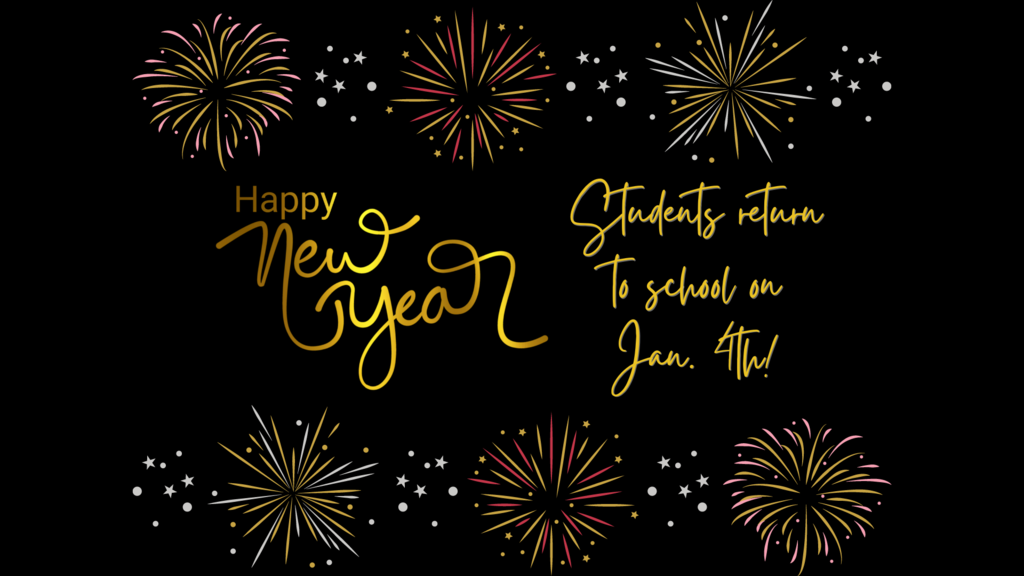 A slight change to pur Christmas Break - School will start back up on Jan 4th, instead of the 3rd like it says on the calendar. Enjoy that extra day with your loved ones!

The V and JV Basketball Game against Tuttle tomorrow will be at the Greg Henning Activity Center located at 300 N. Cimarron. There is a dedicated entrance on the south end of the facility, as well as ample parking in the lot to the south of the school. You must purchase tickets through GoFan - no cash for tickets.
https://gofan.co/app/events/721597?schoolId=OK21137

Support our cheerleaders on Nov. 15th!!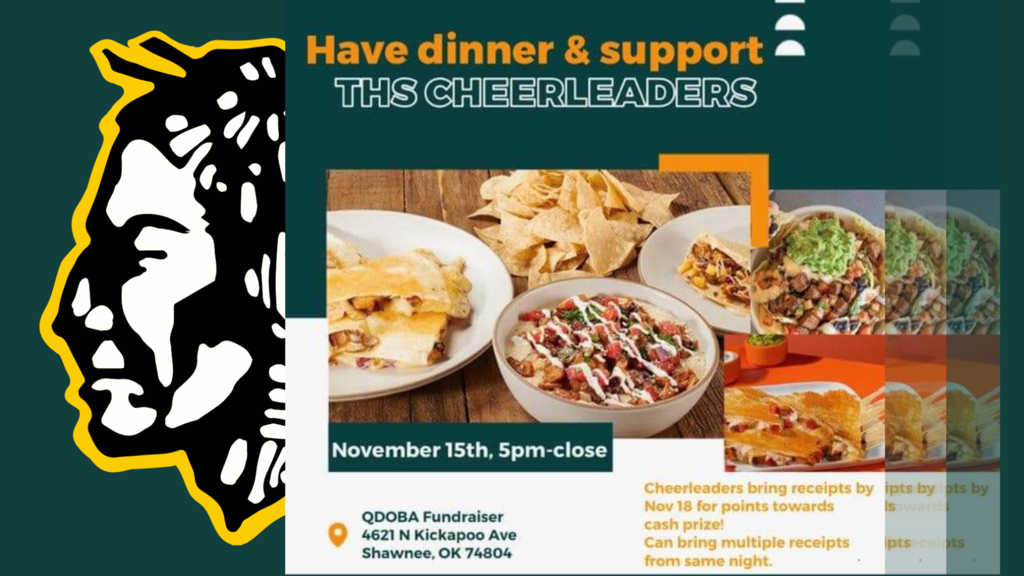 Blood Drive at THS Alumni Center - Monday, Nov. 14th - 9:30am - 12PM. Open to the community. Students must be 16 years old and have the form signed by parents. For those who donate there will be the options of two Bedlam shirts.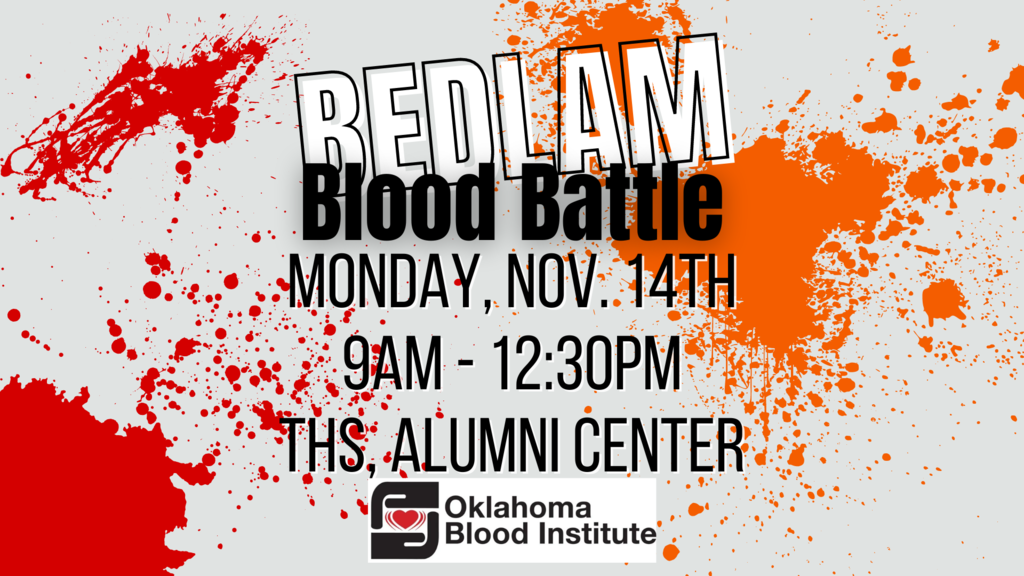 Progress Reports will be sent home today

PIG ROAST!! Nov. 18th - $10 for a meal.

Tecumseh Public School will be closed on Halloween for Teacher Development.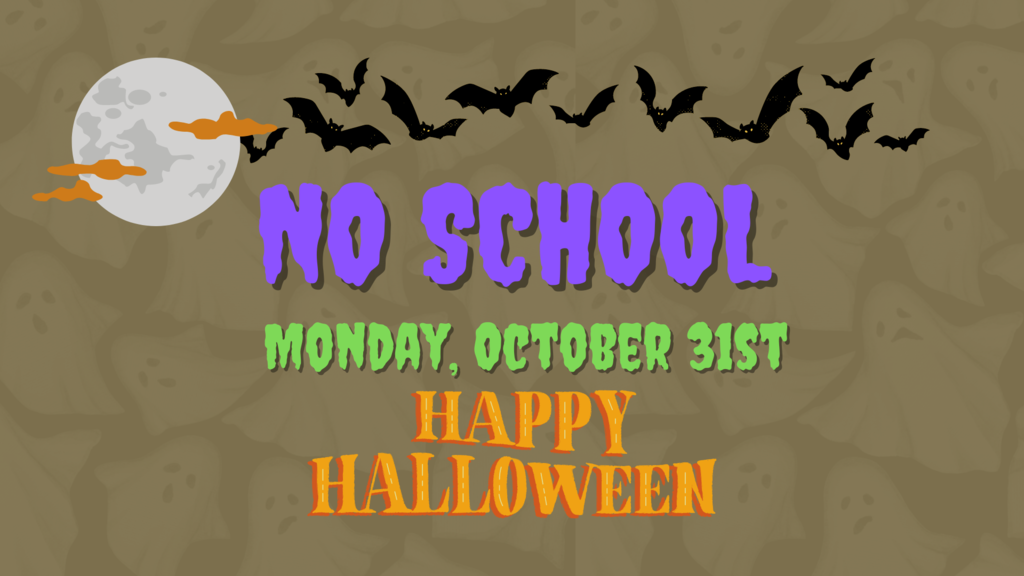 Lady Savage Basketball Showcase - October 27th!!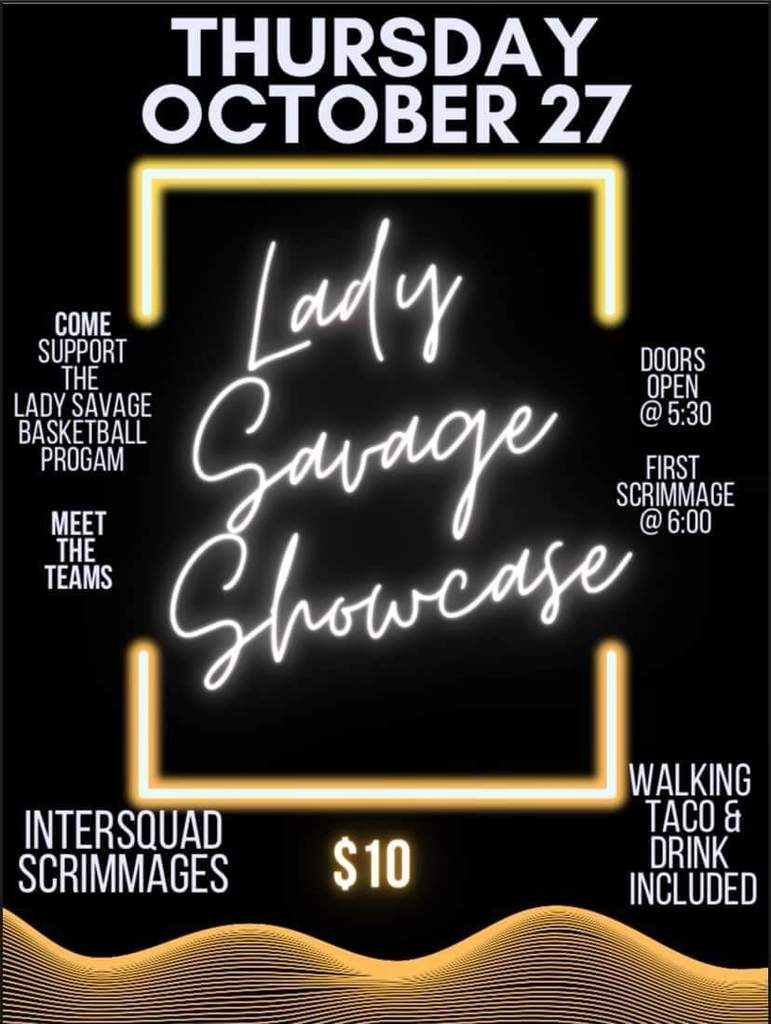 Come and support our THS Cheerleaders on Tuesday, October 25th!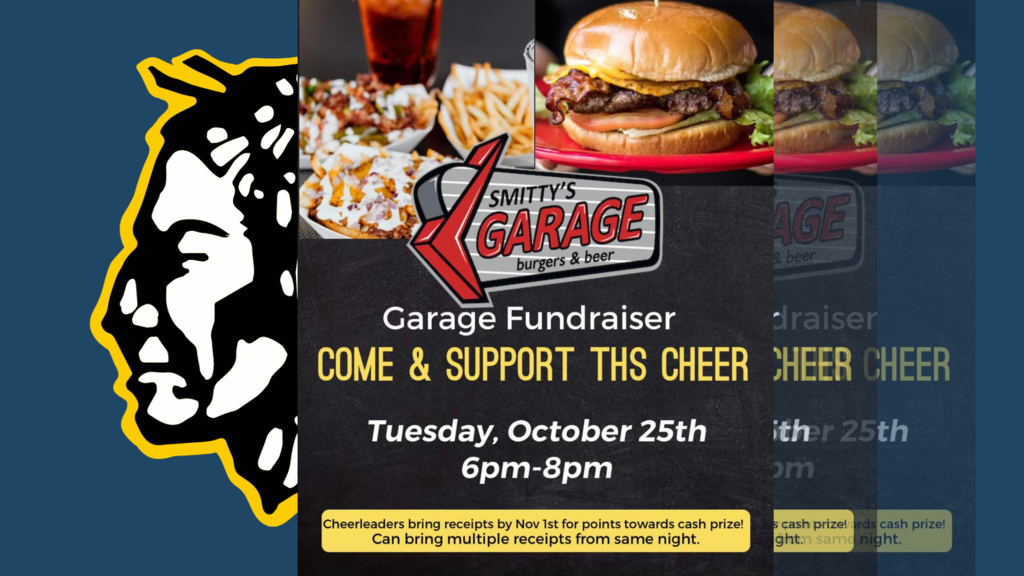 Please see the following details with information about changes to our bus schedule for Thursday afternoon. Students who ride Bus 7 will be 50 minutes behind schedule and will ride Bus 10.

Boys basketball will be selling t-shirts as a fundraiser starting October 10th through October 30th. The shirts will be grey, the cost will be $15.00 for youth and regular sizes and $17.00 & $18.00 for larger sizes. Please return order form to Coach Edwards thanks for your support. Click the link for the order form
https://5il.co/1jgj0

SUBSTITUTE WORKSHOP - Tuesday, October 25th 9:00AM – 11:30AM. Where: The meeting will be held at the Krouch campus. Please call the number below to per-register for the workshop. Tecumseh Board Office 405-598-3739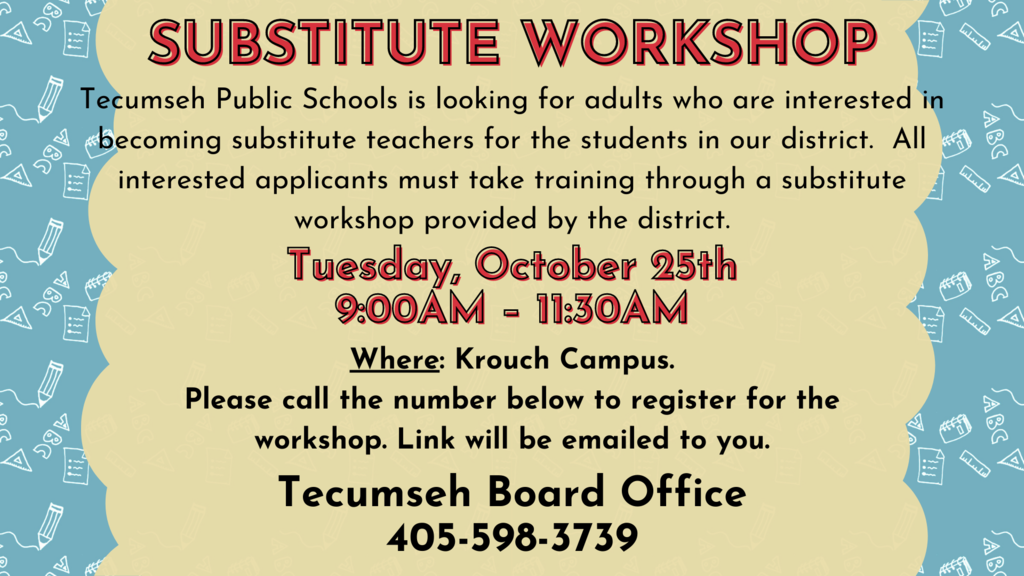 Lady Savages play for the state championship at Softball Hall of Fame at NOON on Saturday! PACK THE HOUSE!

The Lady Savages won a very close game tonight and advanced to the semifinals of the 4A fastpitch state tournament. They will play Miami at 1:30pm tomorrow at Hall of Fame Stadium in OKC. The bus will leave the high school at 11:15am heading through town to the hwy 177 on-ramp. Help us line the streets to send the girls off to battle for the state title🥎💛🖤💪

Order forms for PINK OUT shirts for the THS football game on October 28th are available in your student's main office or on the website. Orders due by Thursday, the 20th. Let's join the THS students and PINK OUT the stands for the football game!