Tecumseh Public Schools will switch to distance learning for Wednesday, February 10 due to declining road conditions predicted for this evening. Students should log in to Canvas for assignments and communication from all teachers in order to receive credit for attendance. This is not a snow day. Attendance will be taken for all students.

Please read the following important message from TPS Instructional Technology department regarding the use of school issued internet hot spots: If your child has checked out a Verizon or AT&T hot spot from the school for connectivity, please do not leave the device plugged into an outlet to charge continuously. Doing so will cause the battery to overheat and make the device unusable. Once the status light on the device turns blue or green, take it off the charger until it turns red at which time it can then be recharged. We appreciate your help in maintaining these hot spot devices while they are in use by your children.


All basketball games have been canceled for tonight.

Savage varsity basketball games with Mount St. Mary are at home tonight. First game starts at 4pm. JV games will be broadcast on the THS Facebook page and varsity games can be viewed for free on the HUB network.

The freshman boys basketball game with Mount St. Mary scheduled for this evening has been canceled.

Barnard students did a great job of looking really old as they celebrated the 100th day of school on February 4. Look at these terrific costumes! Go to the Our World page on the Barnard homepage to see the rest.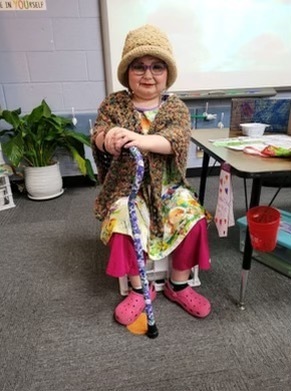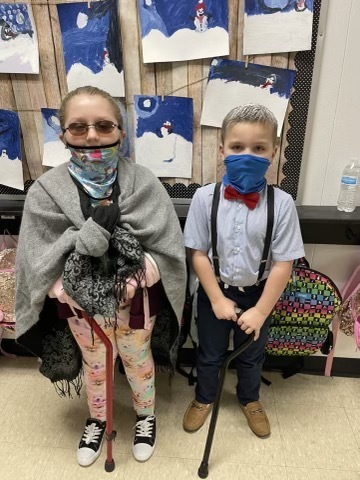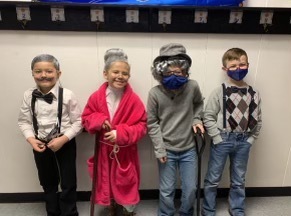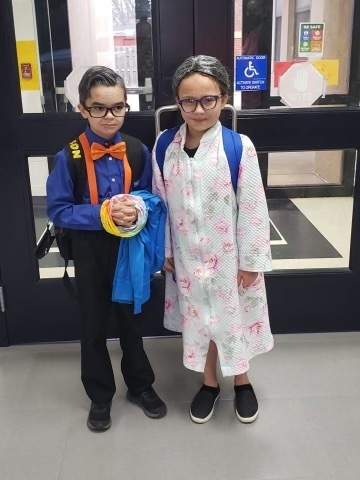 Basketball update -- Tecumseh varsity will host Bethel tonight for three games. First game is jv boys at 5pm with varsity girls and boys to follow. Varsity games broadcast on the HUB network and jv boys can be watched on THS Facebook page.


Basketball with Harrah tonight. Seventh and eighth grade girls are at home starting at 5pm. Two tickets per player can be purchased online at
https://secure.payk12.com/pages/public/landing.html
or you can watch the games on the Tecumseh HS Facebook page. Freshman and eighth grade boys will play away and start at 4:30pm. There will also be a two tickets per player limit and can be paid at the door.

Barnard parents -- Tomorrow, February 4 is our 100th day of school and we want our first and second grade students to celebrate with us. Our kids are welcome to wear costumes that have 100 things attached to it or dress like they are "100 years old" to help us mark this special day of learning. Encourage your children to use their imagination to come up with an idea and participate if they would like.


Varsity basketball update -- The Lady Savages will play at McLoud tonight. JV girls play at 5pm and varsity girls will follow. Games can be viewed on the nfhs network. All boys games have been canceled.

Middle school basketball with Bethel tonight. Boys will be on the road with 7th, 8th and 9th grade games starting at 5pm. Girls will be at home with only 7th and 8th grade games starting at 5pm. Home games broadcast on the Tecumseh High School Facebook page. Games at Bethel can be seen on the nfhs network.

We have an update on tonight's high school basketball games at Little Axe. There will be only two games played, varsity girls and varsity boys. Game start times have been moved up to 5:30 pm for varsity girls with boys to follow. Tecumseh players will be allowed to purchase two tickets. Games will be broadcast on the Little Axe Basketball Facebook page.


Savage sports information for January 26: Varsity and MS wrestling at PC West tonight first match at 6pm. Basketball for jv and varsity at home with Seminole. First game at 4pm. Senior night presentations for the girl's basketball team following the conclusion of the jv boys game about 6pm. JV games on the THS Facebook page, varsity games broadcast on the HUB network. Parents cleared to purchase tickets for tonight's game can order tickets online through this link
https://secure.payk12.com/pages/public/landing.html

The Class 4A district wrestling duals are about to begin. You can view the action for free at
https://blanchardathletics.com/
Tecumseh will face Blanchard first followed by matches with Harrah and finally Newcastle.

Savage basketball update: Boys games with Mount St. Mary have been canceled. JV girls will play at 4pm and varsity girls will play at 6:30pm.

Tonight's wrestling dual with Ada has been moved to the gymnasium on the middle school campus. Middle school wrestles at 6pm with the varsity to follow. Seating is extremely limited but you can view the matches on the Tecumseh High School Facebook page.