Feb 4th will be another snow day for TPS.

Due to weather TPS will be having another snow day on Feb. 3rd.

Snow Day Feb. 2nd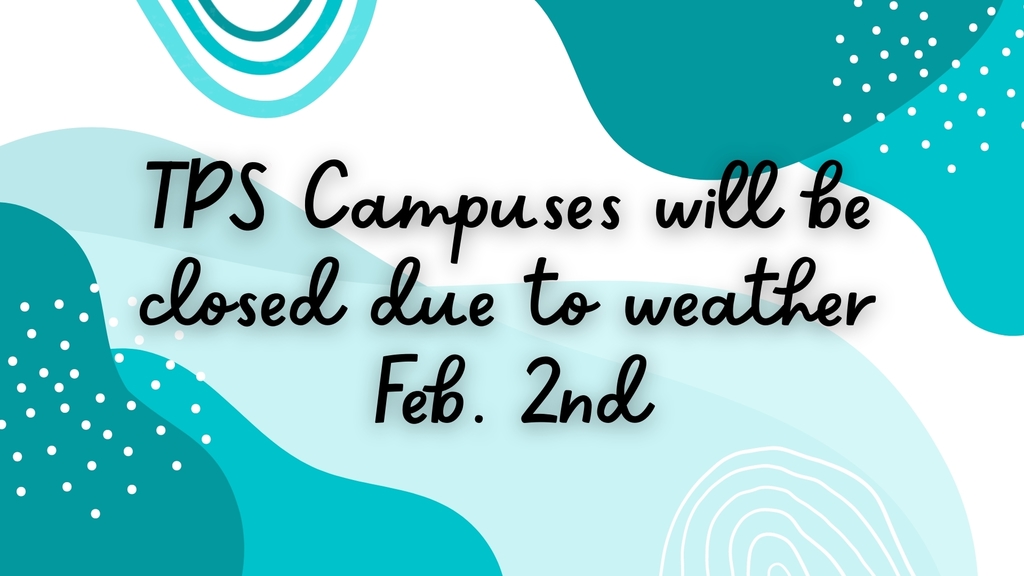 Telephone service is currently down district wide. Our provider is working to provide a solution. If you have specific needs please communicate through email or the remind app with your child's teacher or school site.

SUB WORKSHOP FRIDAY!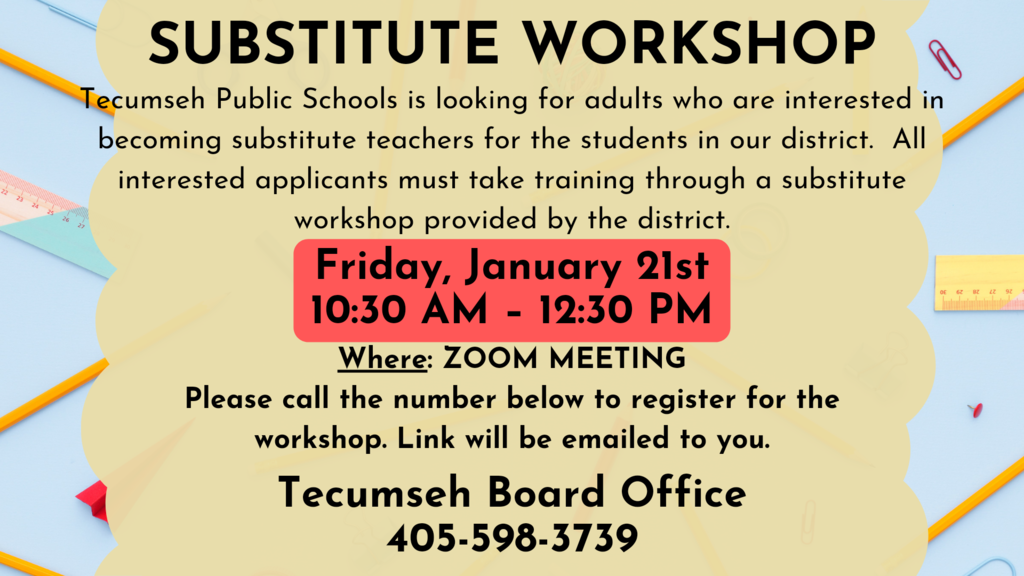 Good evening. Please see the letter in the link below with information about our district's plans for school for the remainder of the week. TECC, TMS, and THS will be open for in-person instruction. Barnard and Cross Timbers will remain in distance learning. Barnard and Cross Timbers students can pick up a grab-and-go lunch at the Cross Timbers cafeteria between 11 AM and 12:30 PM each day.

No School Monday - Martin Luther King Day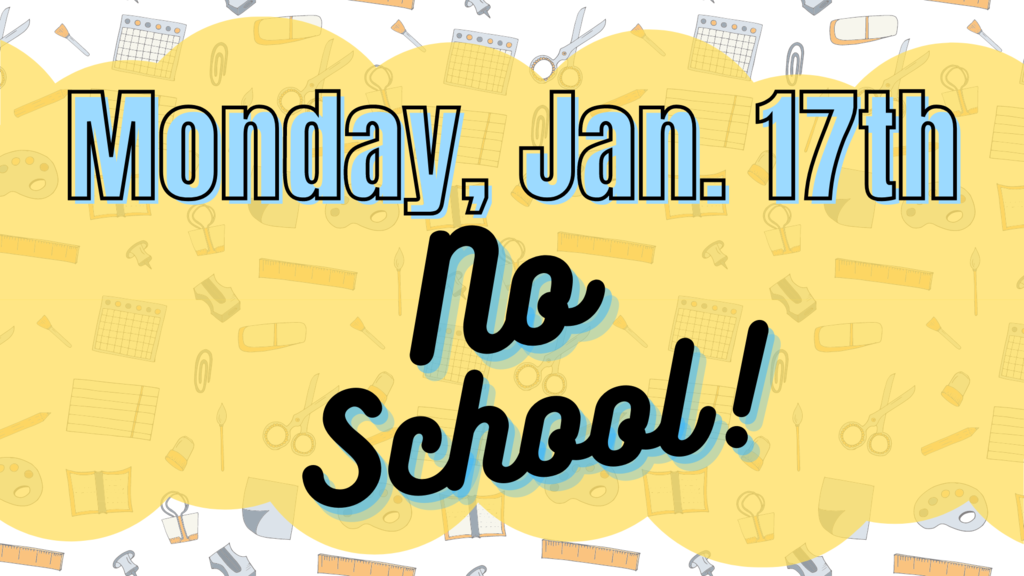 All sites expect TECC will be distance learning on Tuesday. We hope to be back in person Wednesday.

Sub Workshop has been changed to a Zoom Meeting! You can still attend!! Just call the Board Office!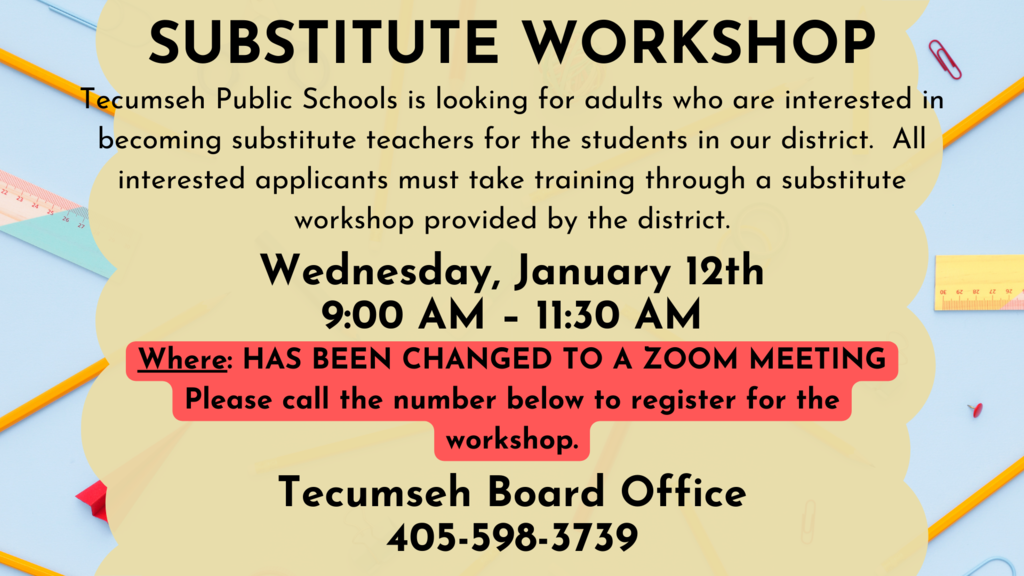 Tecumseh Public Schools will offer a grab-and-go lunch option for middle school and high school students from 11:00 AM to 12:30 PM each day this week at the middle school cafeteria. Meals will be brought to your car for you when you arrive. Please provide your student's lunch number to receive the meal.

Tecumseh Middle & High Schools will be virtual for the week of Jan. 10th - 14th. Your student should login in daily and check in with teachers through Canvas. At this time the Elementary Schools will continue with in person learning as usual.

School resumes TOMORROW!!!

Tecumseh Public Schools is looking for adults who are interested in becoming substitute teachers for the students in our district. All interested applicants must take training through a substitute workshop provided by the district: When: Wednesday, January 12, from 9:00AM – 11:30AM Where: The meeting will be held at the Krouch campus. Please call the number below to pre-register for the workshop. How do you sign up? Please call 598-3739 and give your name and a contact number to the secretary answering the phone at the school board office. If you have questions, please ask to speak to Brandi Burks.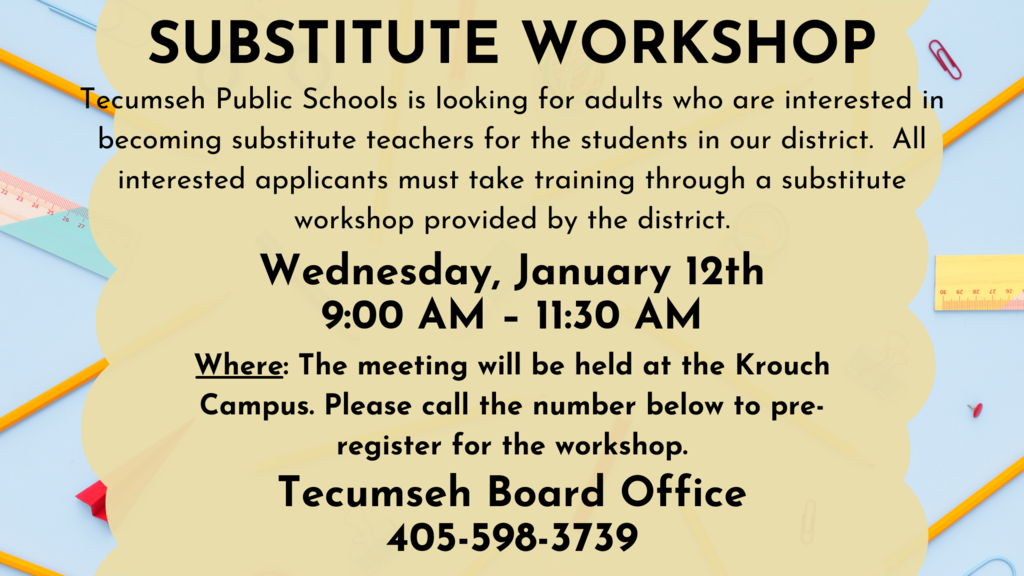 Join to raise money for Tecumseh Cheer Booster Club!! Monday, November 15th 5pm-10pm at Buffalo Wild Wings. 15% of all purchases during this time go to support our Cheer Club. Thank you!!!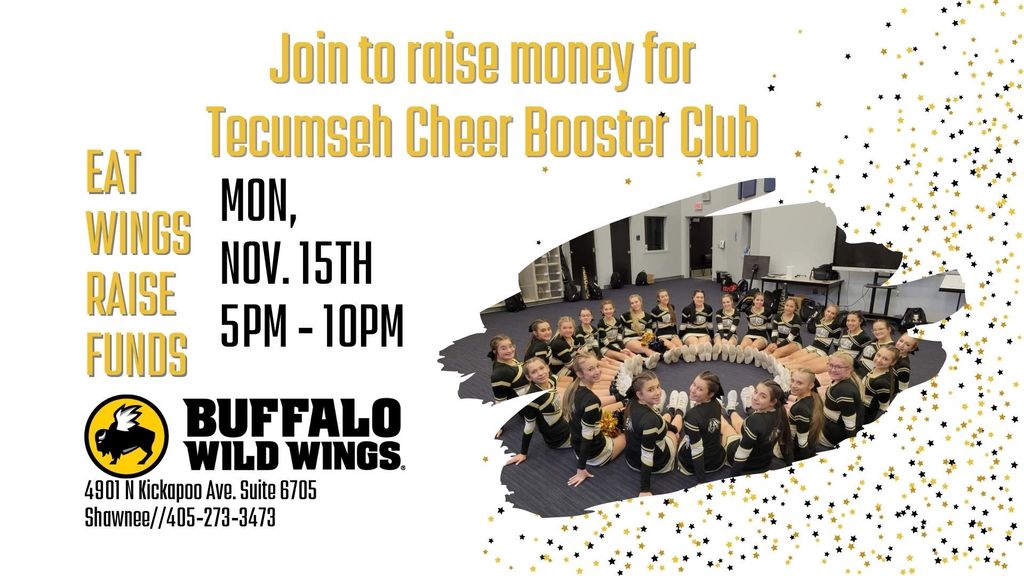 Jr. Class Fundraiser for Prom!! "Tecumseh Proud" Shirts. Two options Short Sleeve-Aqua-$13 OR Long Sleeve-Gray-$18. Please call the high school and speak with Mrs. Peak or email at
peaka@tecumseh.k12.ok.us
. Orders have been extended to Nov. 12th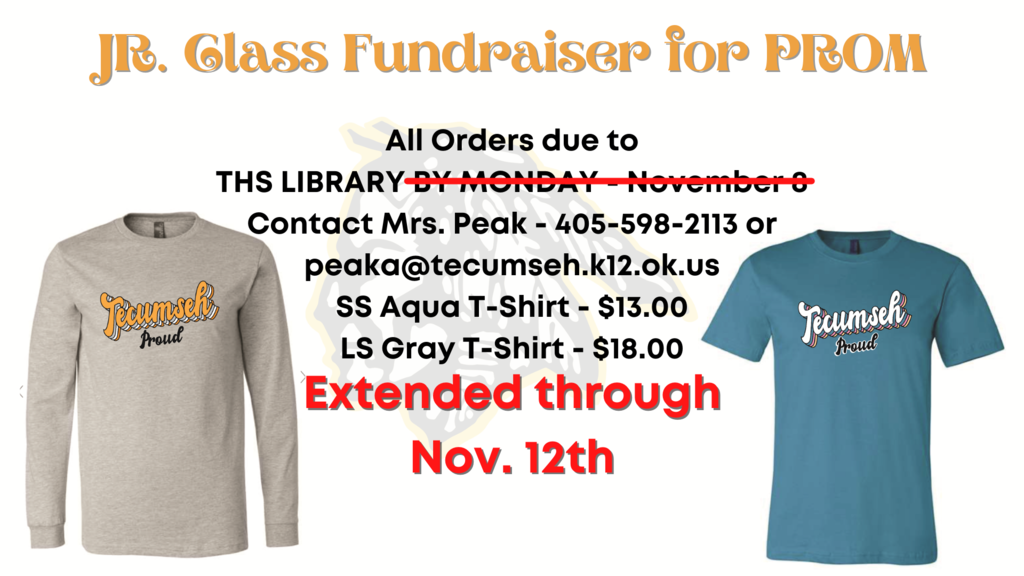 ANNUAL PIG ROAST!!!! November 12th starting at 5:30. Tickets $10 - Children under 6 are FREE. You can purchase a ticket from a FFA student or teacher.

Reminder for the Substitute Workshop happening on Wednesday, Nov. 10th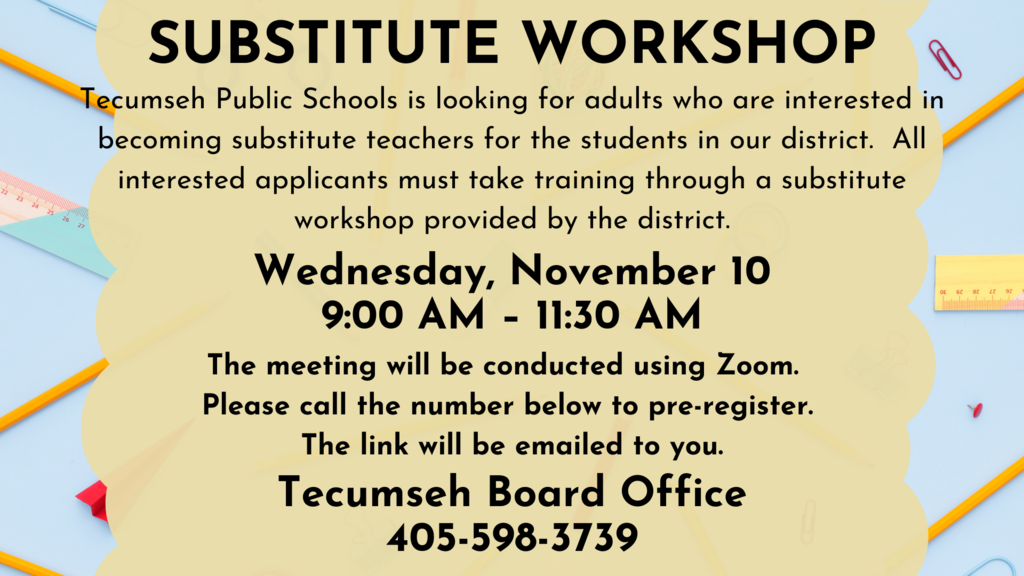 Annual FOOD DRIVE happening now until Nov. 15th at the High School!!! The 3rd Period class that brings the most canned good will get a surprise at the end of the drive. Thank you for contribution and cooperation. If you have questions please contact Mrs. McKnight at the THS.

IMPORTANT info for Friday's Football game against John Marshall at Taft Stadium - MASK ARE REQUIRED to enter into the game.