Avedis Foundation will host Pott. County teachers for the Celebrate Teaching School Year Kickoff Event August 6 at 8 am. Check your school email or this website under news events for details on where to report.

Want to help kids but you don't have a teaching certificate? We could still use you as a school bus route driver. Must possess a valid CDL certificate. Call the board office at 598-3739.

THS Band will host its annual mattress sale August 4 in the Alumni Center from 10-5. They've got excellent discounts and quality name brands. Come be a THS Band supporter and get a good nights sleep as a bonus.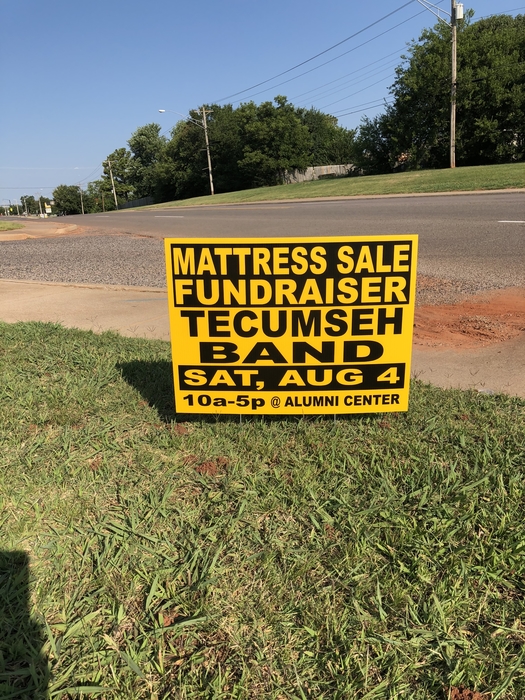 So much to look forward to when you get to school in a few days. You will see new teacher faces at all sites plus some new principals, new technology, new transportation, new buildings and lots of new ideas for building a better future. Welcome back.

Happening right now-- Freshman Orientation at the high school campus and Six Grade Rookie Camp at the middle school campus. Hurry--

In just a few days more than 2000 students will descend upon our six campuses to start a new school year. We are so excited to get to work. Classes begin August 9.

Open House for all sites is August 7. TECC, Barnard and Crosstimbers will host visitors 5:30pm-7:30pm. Tecumseh Middle School and Tecumseh High School would like to visit with you from 6:30pm-8:30pm. It is going to be a great year to be a Tecumseh Savage.

Saturday, July 28th Shawnee/Tecumseh Indian Education 405-878-1030 or 405-598-2067